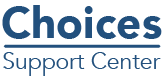 Organisation:
Choices Support Center (Choices) is a social service organization for people of
all gender identities and sexual orientations. We offer support to make informed
healthier life choices. Our services include individual counselling and weekly
social support groups. The groups and services connect asylum seekers with others to help
support each other maintain healthier life choices and integrate into the queer community.
All volunteers will receive Choices helpline call responder training, and support.
Preferred eligibility requirements for all volunteers
o Required languages English and Dutch plus at least one other including: Arabic,
Farsi, Ukrainian, Russian or Turkish
o Experience and/or education in one or more of the following: psychological
counselling, coaching, or crisis intervention
o Experience as a volunteer or professional counsellor or coach
o Former refugee in Netherlands
o Knowledge of social service organisations or experience receiving assistance
from social service organisations
o Knowledge of or familiar with LGBTQI services
o Have personal or professional contacts in organisations that can assist our
callers
Volunteer tasks:
o Respond to helpline calls as per guidance provided
o Document all calls as instructed in guidance
o Attend training and support sessions
Preferred volunteer commitment period
o Minimum 2 month period
o Minimum 4 hours a week
o Morning or afternoon shifts
Volunteer compensation:
o Metro and travel assistance as needed
https://vspa.nl/wp-content/uploads/2022/09/Logo-Choices.png
76
162
VSPA Bestuur
https://vspa.nl/wp-content/uploads/2023/02/WhiteVSPA-OLD-LOGO-PNG-NO-BACKGROUND.png
VSPA Bestuur
2022-09-05 16:04:09
2022-09-05 16:06:34
Choices Psychological Helpline Volunteer