What is a Committee
A committee is, in essence, a group of students who come together to organise the events for all our VSPA members. Keep reading to find out more information on all the different committees you can join!
Study Active Certificate
If you join a committee you earn 5 active points, and with 15 points you get a Study Active Certificate – a proof that you have participated in extracurricular activities. This is signed by the Dean of the University (Looks great on your CV!)
Committee Positions and Masterclasses 
Most committees have a Chair, Secretary, Treasurer, Head of Promotion, Head of Sales and Acquisition and General Member(s).
Chair

: The manager, the one who keeps an overview, sets each meetings' agendas, and motivates others.

Secretary

: Makes detailed notes of the meetings, keeps track of the email, books rooms.

Treasurer

: Makes the budget plans and organises the finance.

Head of Promo

: Makes the Promotion plans, as well as designs the posts/stories/posters/etc.

Head of Sales & Acquisition

: Emails companies for deals, finds people to attend their event, finds venues, etc.

General Member

: In charge of helping out everywhere, face-to-face promotion and sending emails for the head of sales and acquisition.
The VSPA is open to anyone, which is why we will offer Masterclasses on each position so you have a better idea of how your position works. Of course, these roles are flexible and it's up to you and your team how you divide tasks. The masterclasses will be offered on the 31st October and 1st November.
Carreer Day Committee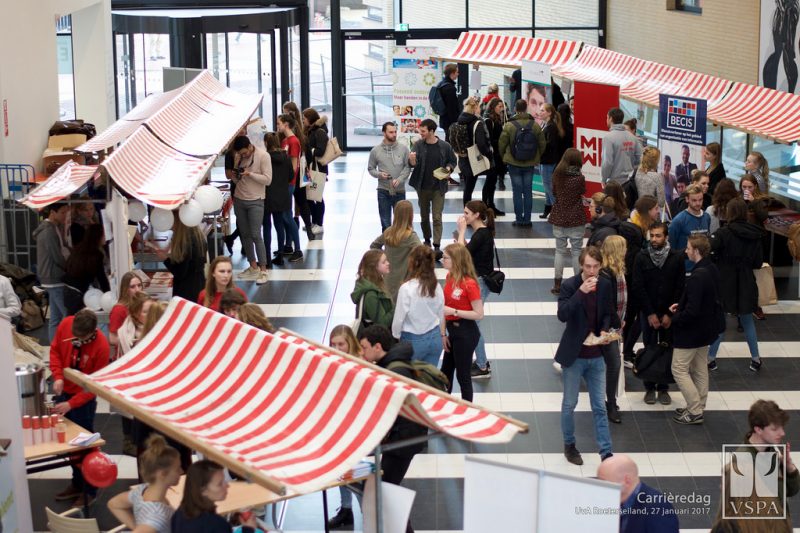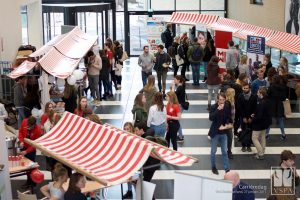 The Career Day is a one-day event which completely focuses on what you as a student can do after you finish your studies! As a member you will fill up the career day with multiple interesting speakers and help fellow students develop their professional skills. You are also responsible for setting up a big education job market! Do you feel like organising such a filled and exciting day?
Conference Committee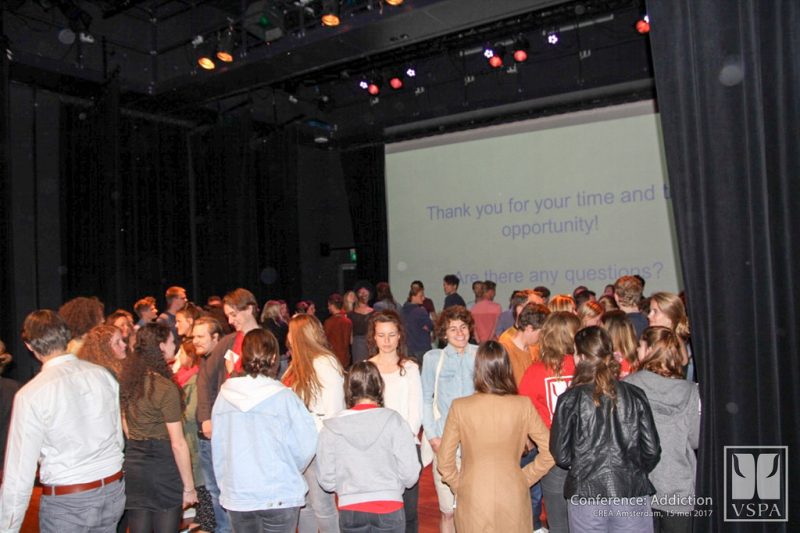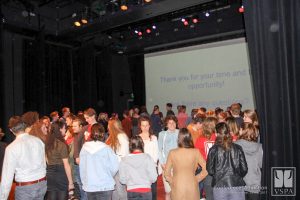 The Conference Committee organises a large conference on a psychology-related topic every year! Examples in the past have been: 'Sleep', 'Addiction', 'Love and Sex'. As a committee member you will be able to choose the topic with your committee members! Next to that, you will look for a venue, speakers and several sponsors. The conference is one of the bigger events of the VSPA! Are you ready to develop your organising skills and host one of the most interesting evenings?
Excursion Committee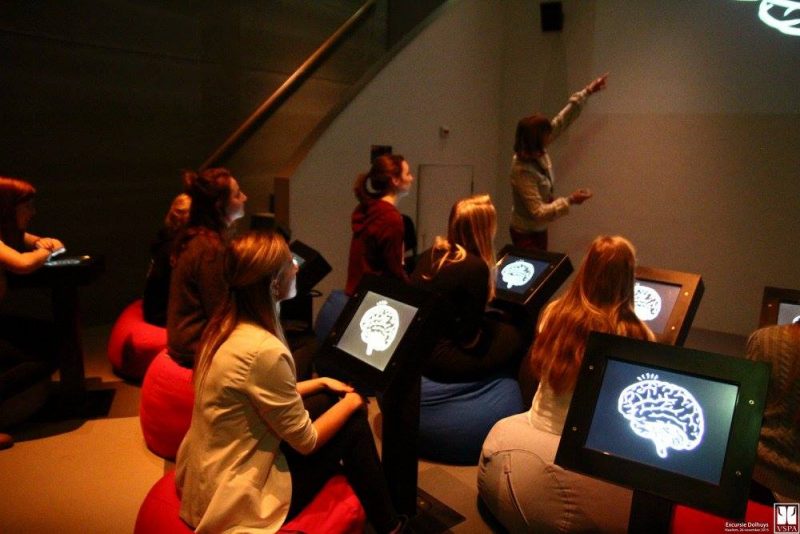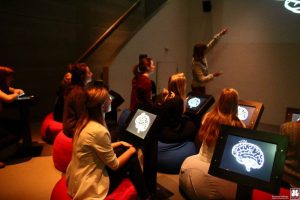 The Excursion Committee organises psychological excursions. You can, with your committee, come up with any kind of excursions to go on, as long as it has a psychological background. You can think of going to a prison or a zoo! You will help your fellow students with gaining extra psychological knowledge in a fun way as well as earning a colloquium point for attending the events. Want to help organise multiple fun trips?
Lecture Committee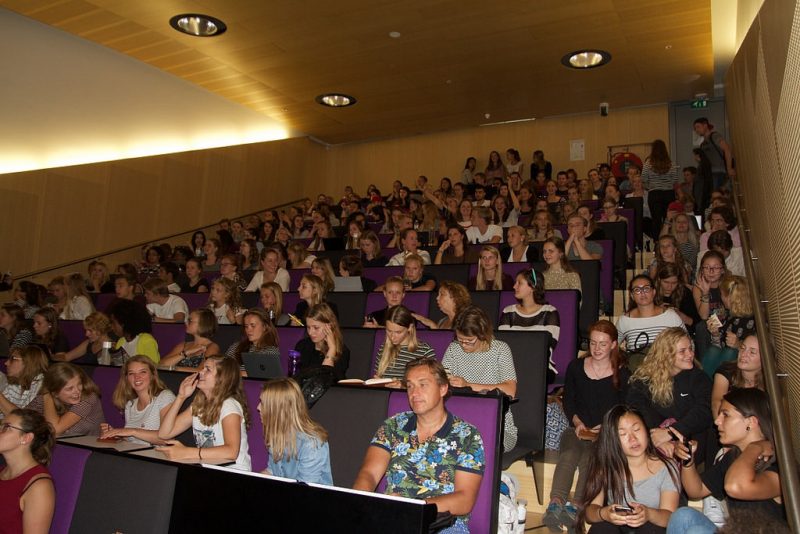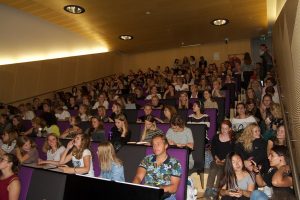 The Lecture committee will organise multiple lectures throughout the year! As a committee member, you will be busy searching for interesting topics. These lectures will cover more topics than just the ones you can find in the regular curriculum! Previous topics were 'Psychedelic drugs', 'The sense of Humour' and 'How to not get F*cked in porn'. Do you have fun ideas for new and interesting lectures?
Study Trip Committee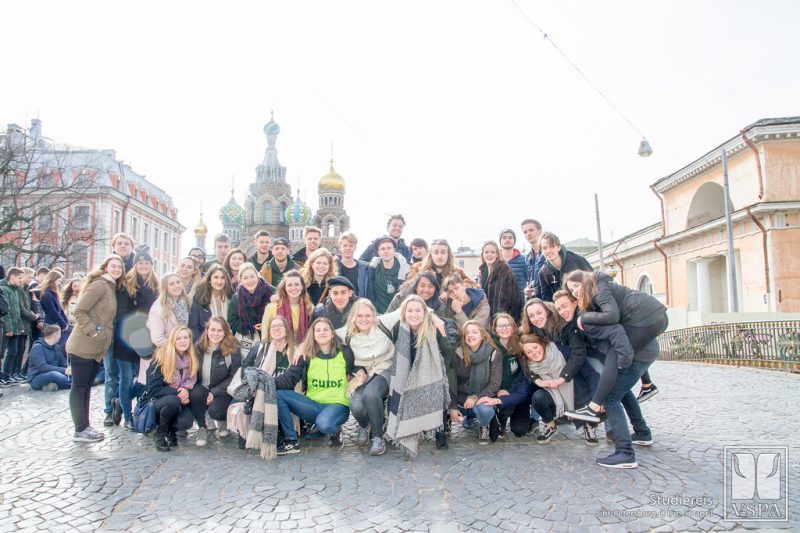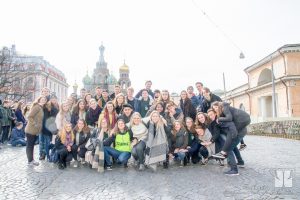 One of the most fun and important VSPA trips of the year is the annual Study Trip! Are you ready to organise a week-long vacation abroad for 40 to 50 students? You can, together with your committee, decide on a destination! Previous years went to Prague, Krakow, Istanbul, Athens, Split and many more cities! During the week you will organise multiple activities and you will visit the Psychology Department of the city you are visiting. This way, everyone can see what it would be like to study psychology in a different country! Are you ready to organise this trip?
Festivities Committee
Are you ready to join our newest committee? The Festivity Committee will be celebrating all the different cultures throughout the year by hosting small events. You will be able to use the VSPA Instagram account to make all students aware of the upcoming holidays and celebrate them together with everyone! Next to these small events, you will assist the board in hosting our first ever culture day! Interested in learning and celebrating different cultures, as well as helping international students feel more at home in the Netherlands?
Volunteering Committee
Do you want to give back to the community? Then this is the perfect Committee to join! Within the Volunteering Committee, you will organise events where you can help the environment or help those who are in need. To give you a small idea of what we do within this committee: last year we set up a donation drive with RASOM Haarlem to collect as many goods as possible to send to Ukraine. We also organised a fair to bring students and charities together! There are endless ways of giving back.
Well-Being
The Well-Being Committee is a committee that is looking to make university life better for students. As a part of this committee you are in charge of one big event. Last year it was a Petting Farm Trip with an Animal Therapist. You are also in charge of small 'moments' throughout the year – e.g. Journaling, Painting together, Meditation. You will design Well-Being posts for Instagram, i.e. Low budget, healthy recipes. Finally, you write the WBC's very own second edition of the Mental Health Module, to be released in September 2023. Sounds like the committee for you?
Workshop Committee
The workshop committee is a committee that, through workshops, offers members opportunities to learn other fun and interesting things besides the standard courses. There are many different workshops you can organize as a workshop committee. you decide: photoshopping, dancing, painting or applying for jobs, you can learn it all! There will be three workshops, when they come closer you are probably organizing two hours a week as a workshop member. If you would like to collaborate with other studious students for this, then sign up!
Interested? Send your motivational letter to Heleen@vspa.nl
Journalism Committee
This is the perfect Committee to let all your creativity flow. The VSPA publishes 13 digital newspapers throughout the year. This newspaper contains a lot of different information. Some examples include reviews of past events, columns about current topics, and interviews with other members! At the end of the year this information is gathered (and some additional information with the help of the committees) and a yearbook of the VSPA is created!

For this committee we are looking for: students who would be interested in going to events (for free) and taking some really cool pictures; students who have a passion for writing and love sharing their knowledge; and last, but certainly not least students who love design and would like to work on the layout of the newspaper.
Support Committee
The support committee is the most diverse committee you can join! Enjoy cooking, organising drinks and chatting it up? Then this committee is for you! You will be able to cook meals for the members who join the GMA's, organise the Friday Afternoon Borrels which are attended by both Psychology students and the faculty staff and you will be able to help out the board on matching days and other promotional events by telling new students about your VSPA experience! If you feel like working together with us and taking on an essential role within the committee.
Activities Committee
This year we have decided to merge the previous Sport committee with the Activity committee. This committee will be in charge of organising x events; one of which will be Sports related. Outside of that, this committee can come up with anything they want. Run wild with creativity -As long as it doesn't overlap with other committees! The Activity Committee of 2019/2020 organised a cocktail workshop and disco bowling, and the Activities Committee of 22/23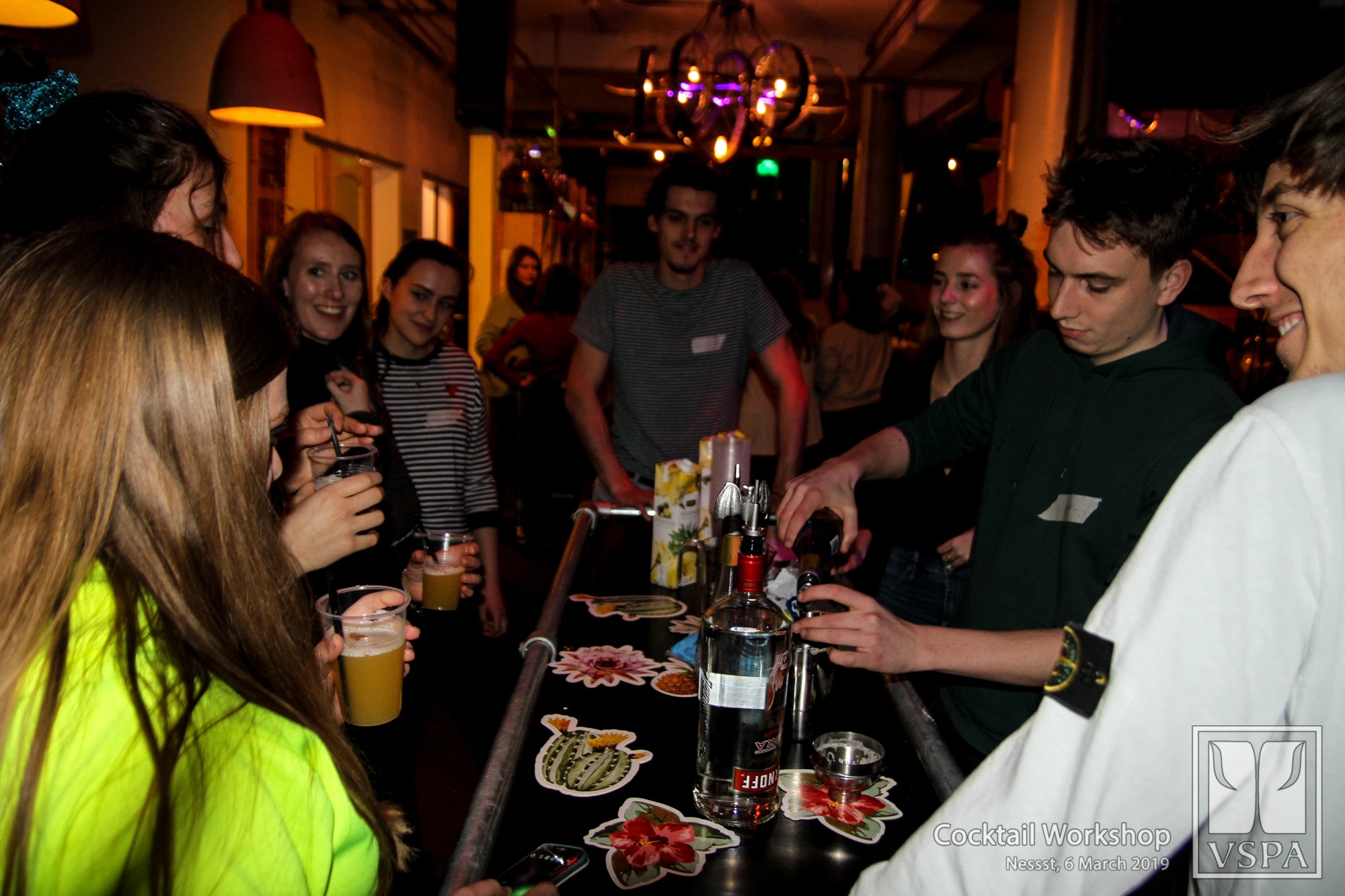 Adventure Trip Committee
Do you like being creative and organising a camping trip? Look no longer, this is the committee to choose. This newly formed committee organises a trip to a secret location of your choice where you will go camping together! The way to get to the destination is the most fun part. All members will travel in pairs to the location and together with your committee you can set rules on how the members will need to get there! You can decide on a budget per person, or that everyone will only be able to sit in one vehicle for only 20 minutes; it is all up to you!
Borrel Committee
The borrel committee organises once or twice per month a borrel. A borrel is a Dutch get-together party with drinks! It is a great place to meet new people and make a lot of new friends. The borrel usually takes place on Thursdays at our favourite bar, The Heeren van Aemstel, which is on Rembrandtplein and lasts from 9PM until 3AM. When being a part of this committee, you will be able to think of fun themes, original welcome shots and discounted drinks. Do you like partying, dancing and gezelligheid?
City Trip Committee
The Annual City Trip takes place at the beginning of the academic year and is the perfect place to get to know other active VSPA Members on a long weekend somewhere in Europe! This committee can choose a destination and will organise several activities during the weekend; think of a boat tour through the city or wine tasting. Don't have much time at the beginning of the year? This committee starts in May and will be organising a trip for the next academic year! Interested?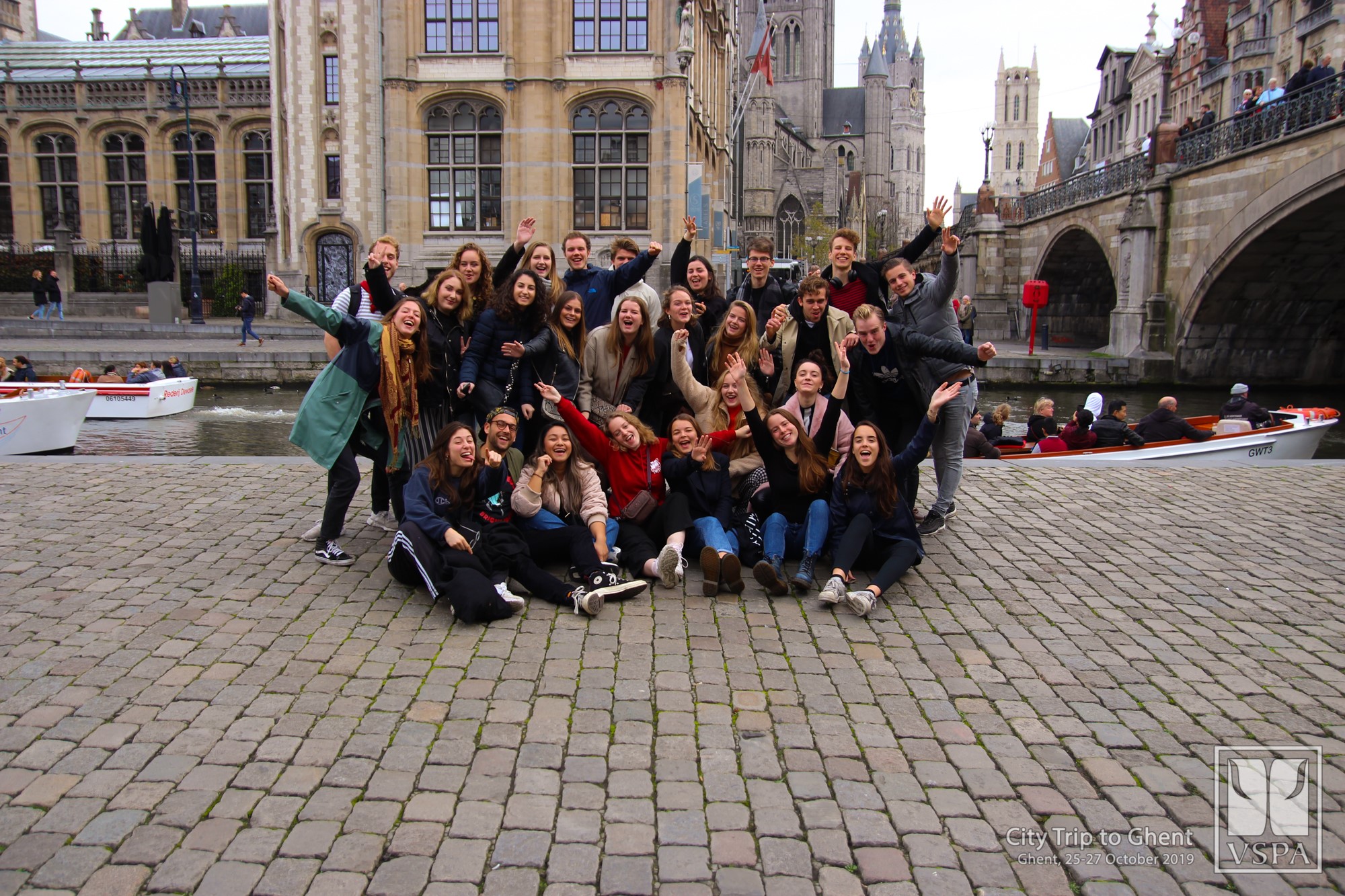 Party Committee
Do you love partying and are you interested in creating big events? Then this committee is definitely for you! You will organise parties which even people from other studies will join! On this committee you will be able to come up with a theme for each party, decide which DJ's you would like to play, where the party will be, and a lot more! Are you already ready to party?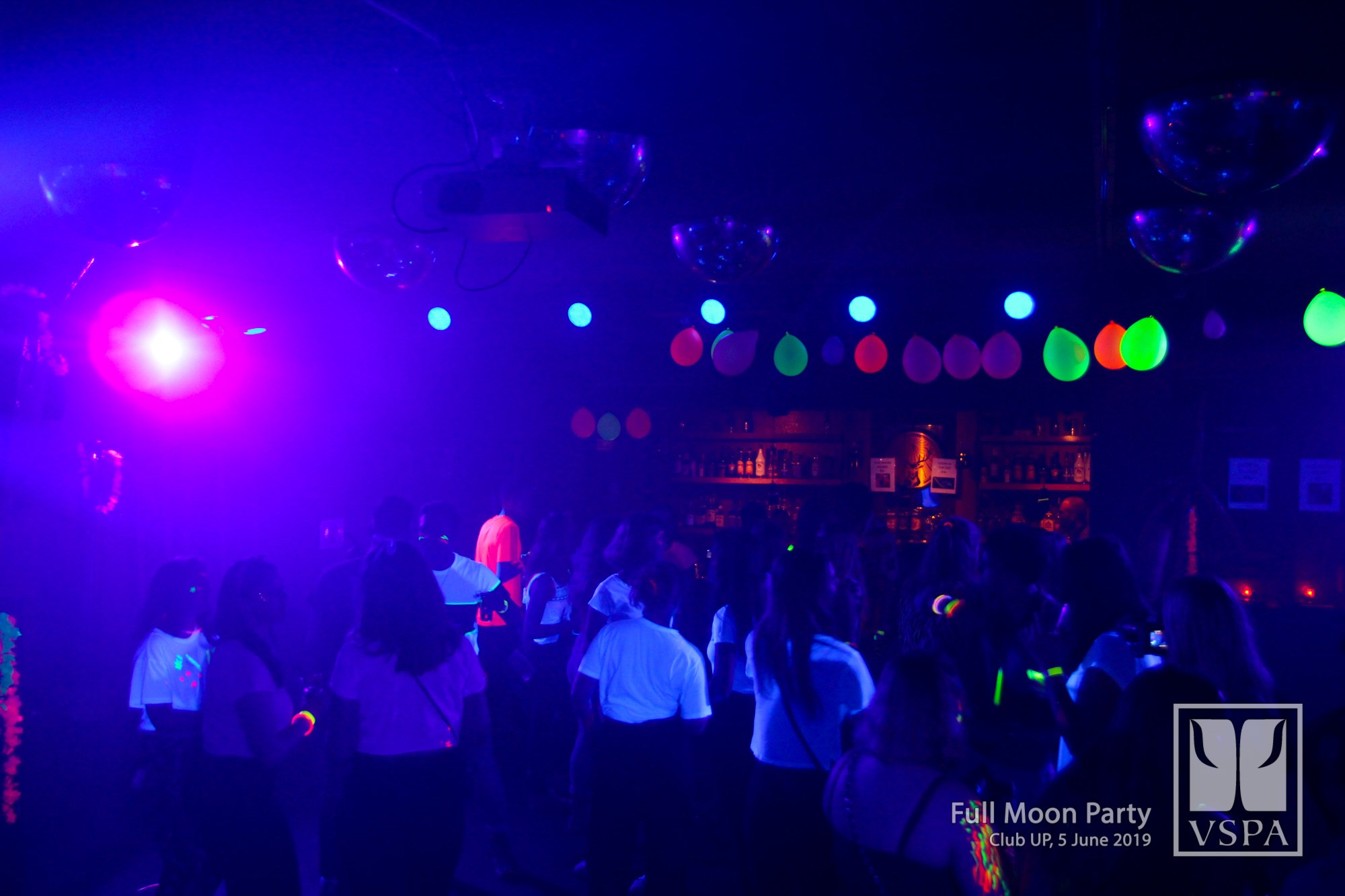 Prom Committee
The Annual Prom is the one event everyone is excited for! Are you down to see everyone getting dressed up and ready for your event? Then this committee is for you! You can decide to do a fancy reception with a party afterwards, whether food will be served, what this year's theme will be and a lot more. Interested in organising such a special night for everyone to remember?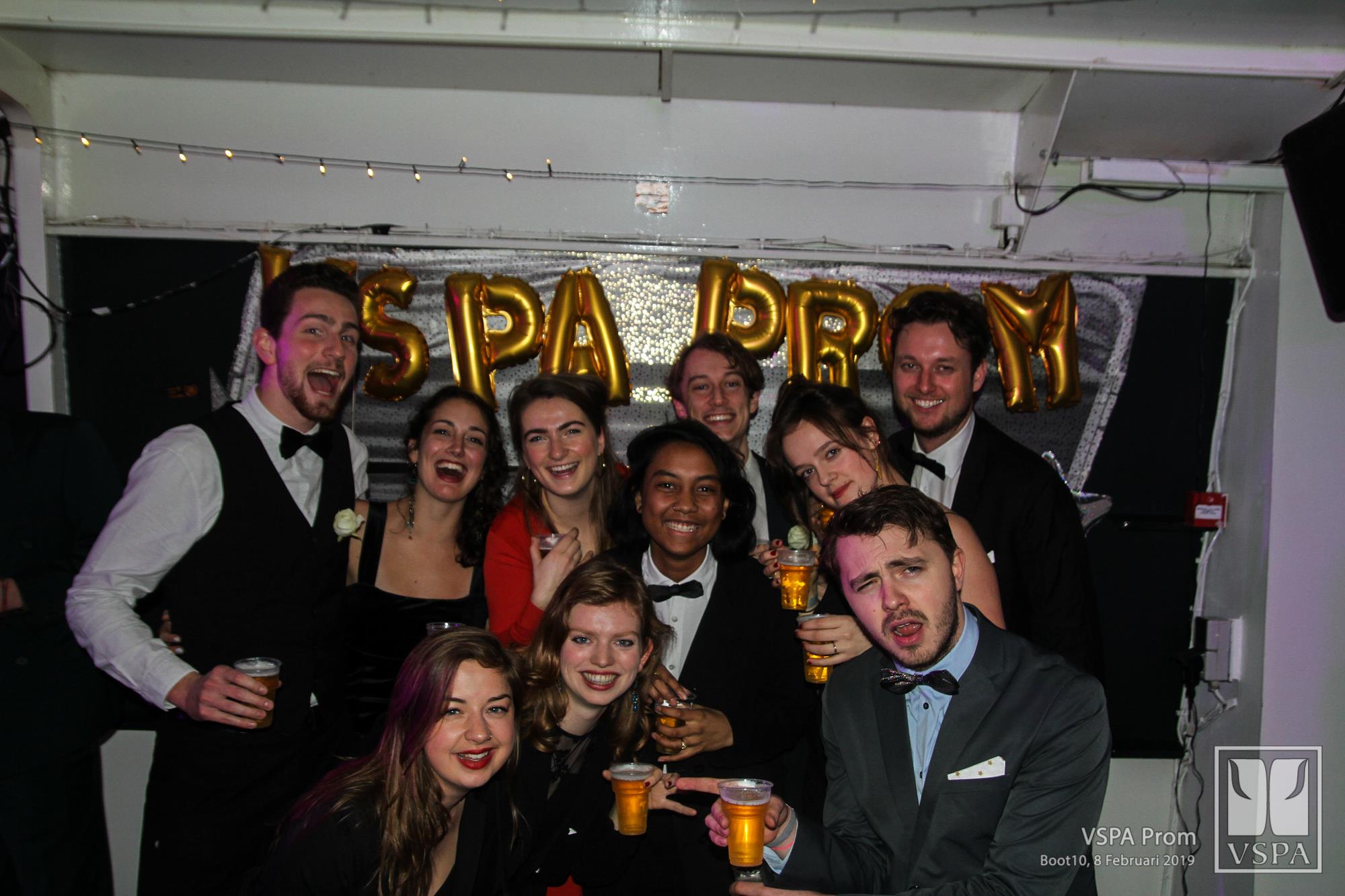 Queer Committee
Are you an LGBTQIA+ member or ally, and do you have fun and original ideas to support people? The Queer Committee is there to spread awareness and show support for everyone who might need it! Interested? By joining this committee you will get the chance to use our own Instagram platform to make people aware of the latest news or tell them about topics you deem important. Next to this, you will organise two events together with your committee. You can be as creative as you want!
Showcase Committee
Do you have a hidden skill? Or do you want to find out the hidden talents of other members? Then the showcase committee is for you! Each year, the VSPA organises an evening show where members have the opportunity to present/perform their skills! The first half will be an exhibition where members can submit their artworks and they will be presented in the form of a gallery. For music lovers, members will have the opportunity to perform live in the second half of the show. In previous years, a wide variety of locations have been used such as theatres, concert halls, and restaurants, so it is up to you! Interested in organising an event full of art, music, snacks, and drinks?
Ski Trip Committee
The VSPA Ski Trip is organised every year and is one of the biggest and craziest events! Both members who are ski and snowboard experts and members who have never even seen slopes join this event! During this week we won't only ski, but there are several activities the committee will organise like a snowball fight, movie night, and of course the Après Ski in the best local bars. Don't feel like organising a ski trip while it only just turned Autumn? This committee starts in May and will organise the Ski Trip for the next academic year, so you have all the time to think about joining!
Sport Committee
De Sport Committee is THE committee for all sports enthusiasts. The Sport Committee organizes two major events during the year, that are all related to sport. At the end of the year, they organize a soccer tournament. Last year, for example, members could participate in an afternoon of climbing, and a special trampoline experience in Bounz. Next year two afternoons/evenings can be filled by this committee! Make your creative sporting brain work and think with others what these activities will look like!
Interested? Send your motivational letter to Axel@vspa.nl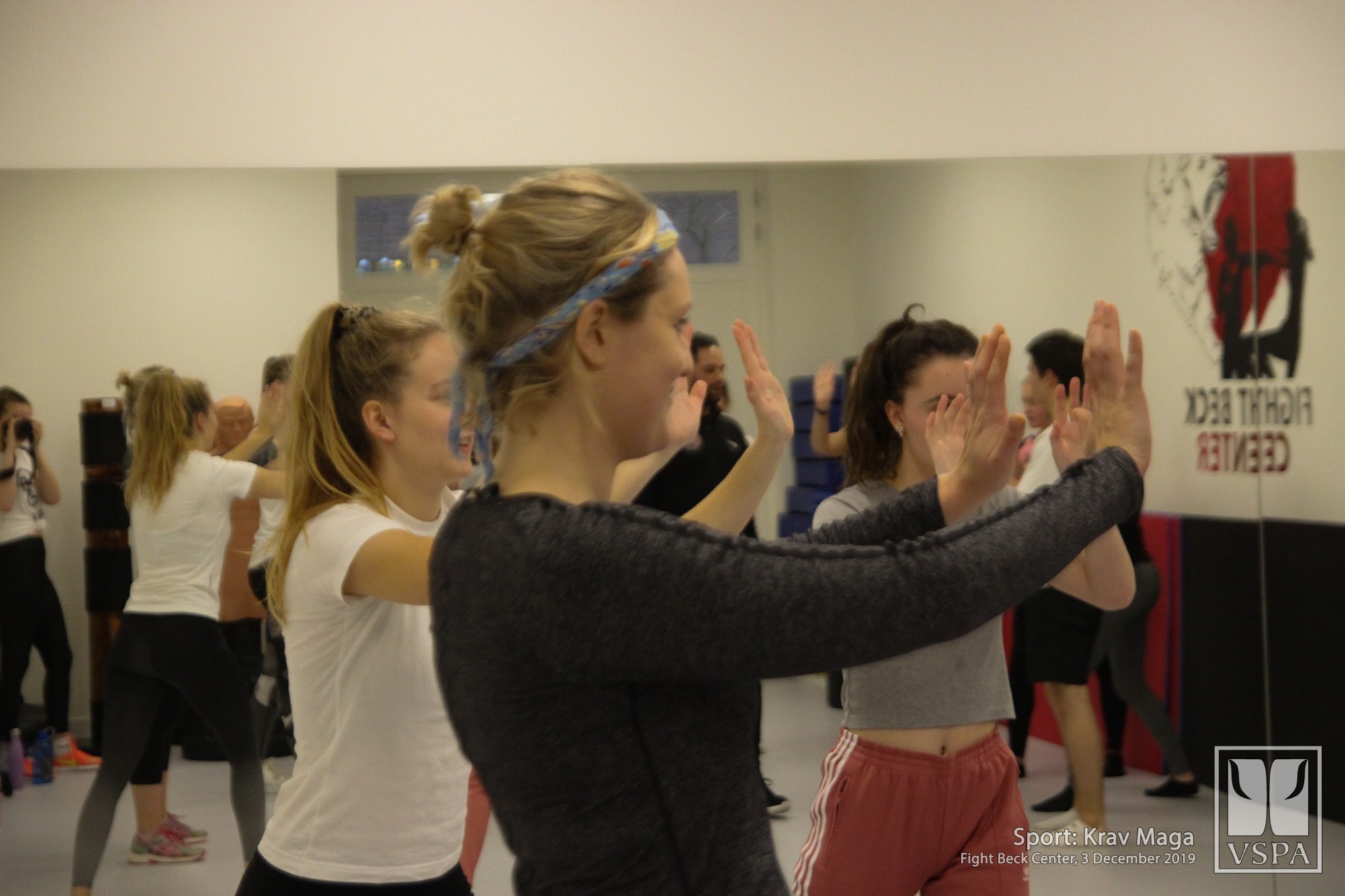 Wilderness Committee
One of our brand-new, member-suggested committees! Suggested and chaired by a fellow active member, this Committee will host two events, once in the winter and the other in the summer, all about experiencing the great outdoors, and finding new frontiers. Are you a fan of getting down and dirty, or getting fresh air on a hike? Then this is the right committee for you! Got an idea, or just interested in exploring the wilderness?