When you finally move to Amsterdam it is important to register immediately with the Municipality of Amsterdam. This registration is an official confirmation for living in Amsterdam. If you are going to live in Diemen, for example, you have to register with the municipality of Diemen. It is of utmost importance to arrange your registration within a week after your arrival by going to one of the town halls in your neighbourhood. By registering you will also receive a Citizen Service Number (BSN). The registration can be compared to applying for your 'visa' in Amsterdam. For more information on your BSN and registration: check out this section!
Register with the Municipality of Amsterdam
As a tenant of accommodation in Amsterdam, you are legally obliged to be registered with the municipality in which you live. You must therefore be registered at the address where you actually live. The municipality regularly checks whether the registrations still correspond with the actual residential addresses. If this is not correct or if you live illegally, the municipality has the possibility to hand out penalties. 
You need the registration for the following services: 
Creating a passport, an identity card or a driving licence. 

Voting in the elections

Provision of allowances

Collecting taxes

It is important for the police, ambulance and fire brigade to have an overview of the household when they have to act in case of an emergency. 
Students can drop in to register as a resident at any City Office within 5 days of arrival, Monday to Friday from 08.00 to 18.00. Thursday from 08.00 to 20.00. 
What you need to bring to the municipality:
A valid proof of identity: a passport or an ID card (not a driver's licence).

Proof of an Amsterdam address. For example the rental contract, or an Address registration permission form (PDF) signed by the main occupant and a copy of his or her proof of identity.

Proof that you are a student at a Dutch school or university: a student card (studentenkaart) or proof of registration (bewijs van inschrijving).
Depending on your housing situation, you need to bring:
If you own your own house: the proof of purchase (koopcontract).

If you rent your home: the rental contract (huurcontract), or an Address registration permission form (PDF) signed by the main occupant and a copy of his or her proof of identity, such as a passport or an ID card.

If you live in an institution, for example a nursing home: an Address registration permission form (PDF; in Dutch) signed by the institution.

If you do not have a home address, for a postal address (briefadres): an Address registration permission form (in Dutch) signed by the main occupant and a copy of his or her proof of identity, such as a passport or an ID card. A postal address enables you to temporarily receive mail at the address of someone you know.

If you do not have a European nationality: proof that the Immigration and Naturalisation Service (IND) has approved your stay.
For more information about supplies and services in Amsterdam and other opportunities in this beautiful city, check out the following website.
BSN Social Services
The BSN (burgerservicenummer) social services number (or what was called the Sofi or Social-Fiscal number) is a very important personal code and with that a bureaucratic issue that internationals in the Netherlands have to deal with.
A BSN (burgerservicenummer) literally translates to 'citizen service number', a unique registration number for everyone who lives in the Netherlands. The BSN will facilitate any interaction with the Dutch authorities: starting a job, opening a bank account, deducting your taxes and social security contributions, using the healthcare system, applying for benefits, announcing a change of address etc. It is also used to combat identity fraud and misspelled names.
How to apply for a citizen service number?
You will receive your BSN when you register with the municipality (gemeente) of the area you will live in. Everyone who lives in the Netherlands, either for all or a significant part of the time, needs to register with their municipality within five days if they are planning to stay for more than four months.
When registering and thus receiving your BSN, EU citizens will need to provide a valid proof of identity (such as a passport, not a driver's licence) and their address to be registered, while for non-EU expats other documents (such as your residence permit and employment contract etc.) have to be presented too.
What do you do if you have lost your BSN?
Lost your BSN number? No worries, you can find your number on a number of official documents, such as:
-Tax assessments or return letters sent to you by the Dutch Tax Office
-Your Dutch identity card / passport
-Your Dutch driver's licence
If your identity document does not state your BSN number, simply go to the Dutch municipality where you are registered and request your BSN number there.
For more information, check out the website of I Amsterdam!
Finding student housing in Amsterdam is a difficult task. Demand is high, but unfortunately the supply is sometimes far from sufficient. That's why it's important to join Facebook groups, register for websites and/or real estate agents, as soon as you know that you want to go to Amsterdam. Be patient in your search for a place to live, because you won't find a suitable home with all the necessary facilities within a day. When you are eventually offered a room, it is also important to check out what kind of neighbourhood the house is located in, the distance to Roeterseiland and supermarkets. 
ROOM.nl
Student housing in the Netherlands is scarce. In Amsterdam it sometimes takes years before you find a room. That's why it's important to arrange housing as soon as possible.
ROOM.nl is a platform that offers student housing. When you come from abroad ROOM offers priority for some rooms. When you are assigned a home by an educational institution for the first year, it still is important to register as soon as possible and build up registration time to increase your chances after this first year.
Go to ROOM.nl, check out how it it works and register quickly. It will cost you €35 and gives you an 8 year subscription.
UvA Housing
The University of Amsterdam itself also offers help to link students to a house. Throughout the city there are buildings with only UvA student rooms. So you will also be surrounded by fellow students. There are four different types of rooms with their own price range. This site explains everything very clearly, so be sure to take a look!
Room via Facebook
Become a member of Facebook groups:
Kamer Te Huur Amsterdam (VIV Enterprise) (English translation: Room for Rent Amsterdam (VIV Enterprise))

Zoekt kamer in Amsterdam Community (English translation: Looking for room in Amsterdam Community)

Woonruimte Aangeboden/Gezocht (Amsterdam) (English translation: Living Space Offered/Wanted (Amsterdam))

Kamer Gezocht/Aangeboden (English translation: Room Wanted/Offered)
Loads of available rooms are posted there, and you should send an email to a room you are interested in. In the Netherlands we work with hosting evenings, where a few people interested are invited to view the room. This evening is for the people hosting a moment to see who you are and if you are suitable as a roommate for them. The key is, be patient. And keep sending emails and keep replying. You definitely won't be invited to all the rooms you are interested in. And it will probably take you some time to find a room, so start in time. Lastly, the best way to get a room is via your network. A study association such as VSPA can help you meet new people and expand your network.
Real Estate Agents
For those who have the budget for it and prefer convenience and security above all, there is the option to contact a real estate agent who will actively look for a suitable living space for you. Be sure to check this link for an overview of real estate agents that are specialized in helping out internationals.
Bank
As an international student coming to the Netherlands, it is very important to create a Dutch bank account. Many shops do not accept credit cards and because of the current technology, cash is no longer often used as a means of payment. 
When opening a Dutch bank account, there will never occur any problems when paying your groceries. The condition to open an account is that you live in the Netherlands and are registered with a municipality. In addition, you must have a Citizen service number or a residence permit. If you are not registered at a municipality and you do not have valid identity papers, it is impossible to open an account. 
As an international student you may have to go to one of the offices of the bank to close your account completely.
Health & Travel Insurance
To study overseas or to be offered an internship can be a valuable and exciting part of your tertiary education. It is important to be insured during your study overseas in case anything should happen to yourself in The Netherlands or if you suddenly have to return home due to a sick relative.
Check out this website for an overview of insurances perfectly fit for international students.
JoHo is one of few organizations in the Netherlands where you can directly purchase a comprehensive range of foreign insurances from a variety of insurers. As with their other products and services, they believe that you should be able to choose between the best, the most cost effective and the most specialized insurance.
JoHo offers various possibilities from combining insurances to assisting in transferring from one insurer to another.
When you purchase an insurance policy through JoHo, you will not pay anymore than if you had purchased it directly from the insurer. Sometimes (through special collective agreements) you will pay even less.

Health is crucial! Also when coming to Amsterdam. Click on the options below for more information about general practitioners and dentists. 
General Practitioner
There are loads of different General Practitioners (GP) in Amsterdam. To know the closest General Practitioner in your area, search on Google for GPs in your area. For example, "General Practitioner in Amsterdam East". Then a list of GPs in your district will be shown. You can also find GPs in your area on this website. The UvA also provides information about GPs. Click here for more information.
The health care system in The Netherlands might be different than what you are used to. For more information about insurances, go to this website. 
What documents do I need to register at a Dutch GP?
Transferring from one GP to another is very easy. Just fill in a few forms and a few days later all the data is transferred. What you need to fill in:
– Information about your previous General Practitioner
– Personal information, so your name, address, etc.
– Your Citizen Service Number (BSN in Dutch)
– Details about your health insurance

https://www.huisartsenamsterdam.nl/international/
This is a general practice in the centre of Amsterdam. The practice cooperates with the UvA and the HvA, which means that every student from these institutes can contact this general practitioner. Here they specialize in students, taking into account the body of students but also the lifestyle of the student. They are specialised in burn-outs, travel advice & vaccination, birth control, drugs, STD's etc.
They also give a lot of attention to E-health. On the internet it is possible to follow training, carry out tests and follow therapy. Finally, the GP also looks at the mental aspect of the student. Registering takes little time and is very user-friendly.
Dentist
Studentist
This is the dentist for students in Amsterdam. It is possible to register online and schedule appointments. The dentist is also located near several university buildings
It's incredibly easy to switch to this dental practice. First make an appointment online and on location all papers will be filled in and will be sent. It takes little time to make the switch between dental practices and all the administration is largely done for you.
Lastly, Studentist indicates to be very cheap and especially younger dentists work at this practice.
Click here to go to their website.
ACTA
ACTA is a knowledge institute where research is carried out, students are educated and 350 patients are cared for on a daily basis. ACTA even ranks among the top 5 dental research institutes in the world. The institute is a collaboration between the Vrije Universiteit in Amsterdam and the University of Amsterdam. 
Also dental care is available at the Academic Centre for Dentistry Amsterdam (ACTA), where treatment is provided by university dental students who are supervised by qualified dentists.
Treatments can take slightly more time because they may be carried out by several students, but the cost is lower (65% of the normal fee, on average).

A selective examination will be carried out before you can register at ACTA in order to establish whether you are a good candidate for treatment by students. It is possible that you will not be admitted to ACTA as a patient.
For more information about ACTA, click here. 
Click here to see what the UvA recommends.
Phone Plan
Expat Mobile
Expat Mobile is a mobile phone operator specialized in the expat and student market. They provide cheap national and international rates, so you can always keep in touch with friends and family back home. No residence permit or Dutch bank account needed. So, get yourself connected with a sim card from Expat Mobile! Go to expatmobile.nl and check it out!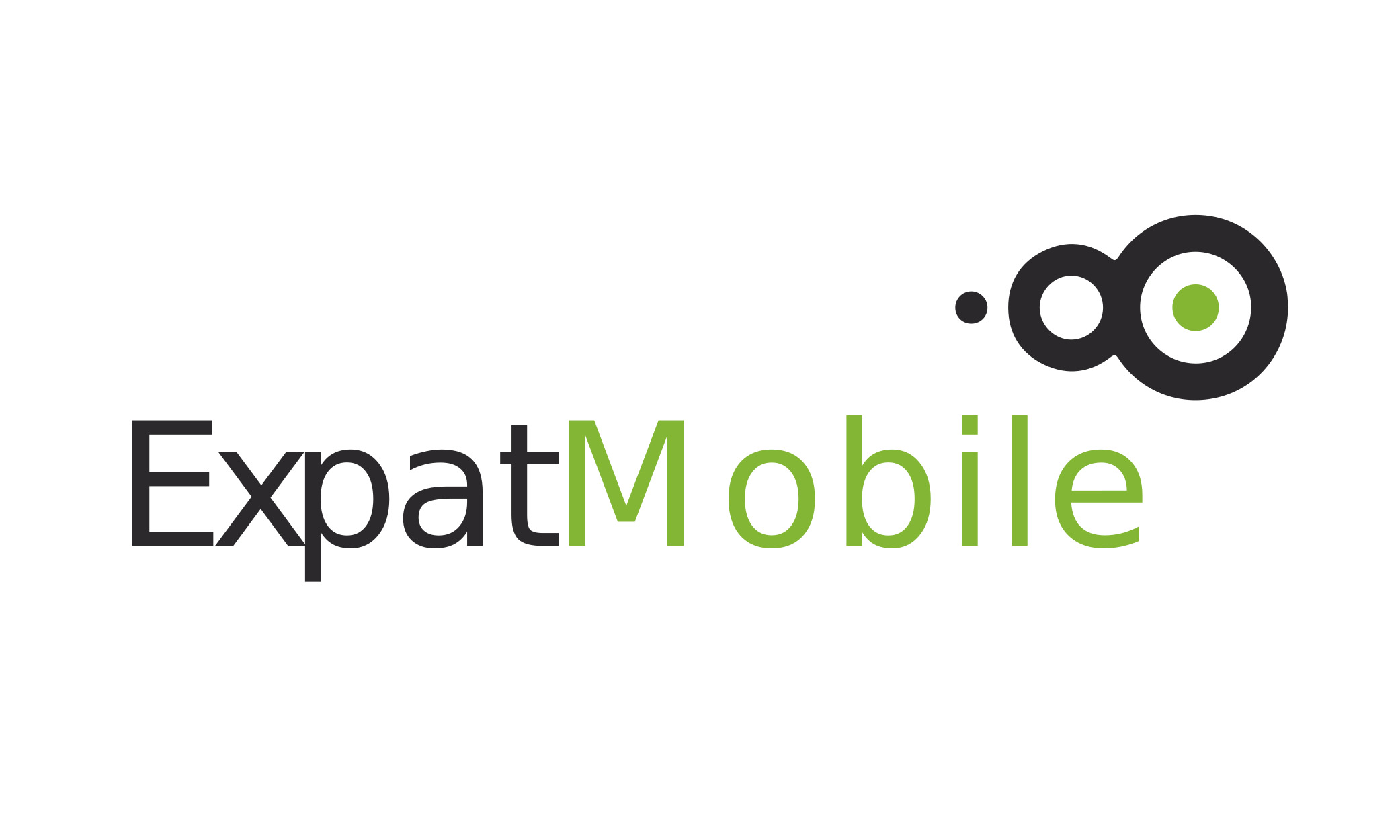 Prepaid or contract
You can choose between a contract (Abonnement) or a prepaid card. The prepaid option is easier to get and there are cards available with internet included which will save you roaming costs. You can top it up with cards from the supermarket or online.
A contract will usually work out cheaper if you know that you will use your mobile often and will stay in the country for a year or more. In order to sign a contract you'll need:
-proof of identity
-an address
-an official bank statement 
& bank account details.
If you have an unlocked phone, it's also possible to buy only a Dutch sim card.
Roaming in the Netherlands
Recently the roaming rules changed within the EU. The new "roam like at home" rules mean that when you use your mobile phone while travelling outside your home country in any EU country you don't have to pay any additional roaming charges. The new rules are intended for people who visit a country for a short period of time – it is not meant to be used for permanent roaming . If you are planning to stay for a longer period in the Netherlands, we strongly advise against roaming since you can get a big fine if you get caught.
UvA Talen

UvA Talen is Amsterdam's leading language training center, owned by the University of Amsterdam. We provide language courses in as much as 12 languages to numerous international students and young international professionals each year. Our Dutch courses come in various formats. All courses provide a vivid and very dynamic learning experience, aimed at well-motivated students with a fast learning curve. Learning a language at UvA Talen is fun!
Currently, all our language courses are provided online. You'll meet the teacher and your fellow students in a safe online environment that provides a full-featured classroom experience. In stimulating, dynamic and entertaining classes, you'll be getting that language thing going in the wink of an eye. In addition to learning the language of your choice fast and in a fun way, you'll have ample room to get to know your fellow-students too! This will most certainly help you in quickly building up a network of contacts and friends.
If you want to learn Dutch quickly, you can choose one of our popular intensive day courses so you can raise your language level in one month. Or you can start an evening course four times per year where you have lessons on one or two evenings a week. And it's no problem if you don't have time during the week: you can also learn Dutch or English at UvA Talen at weekends.
Dutch language training at UvA Talen starts at a less than 300 euros for a course comprising as much as 25 classroom hours. As a VSPA member you will even get a 25% discount!
Please check www.uvatalen.nl for full details on all our language courses, including schedule and pricing.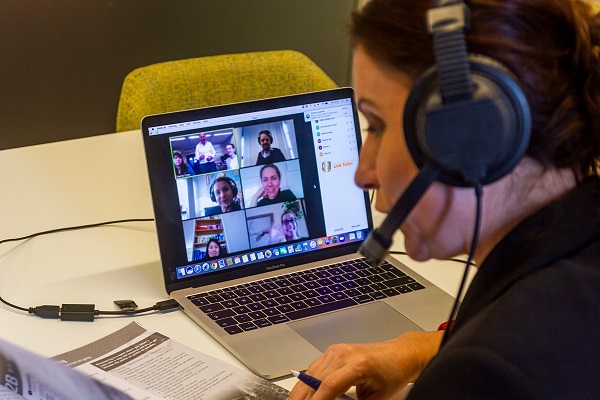 Even though Amsterdam is not a big city, it's still too big to walk everywhere. Below are some different transport options:
Biking
Bikes are a big part of Dutch culture, and arguably the best way to traverse the small streets of Amsterdam.
Just like almost everybody in the Netherlands, you probably will need and are going to use a bike for
transport from A to B.
If you don't want to buy a bike when you are in the Netherlands, Boogle Smart Cycling is the solution!
Carefree cycling for students is already possible from €12,95 per month!
With Boogle Smart Cycling, you have the possibility of using a Boogle Bike via a membership.
For a fixed amount per month you have the ability to cycle anywhere you want. Maintenance and
costs are already included in the rate.
Boogle is working with 'Boogle dealers' which are bicycle shops with a lot of experience. If your bike
need any repair, you can go to your selected Boogle dealer to solve the problem without unexpected
additional costs!
Interested? Please check their website here and place your order with the promo code: vspab20, contact info@booglebike.nl for any questions!