When you finally move to Amsterdam it is important to register immediately with the Municipality of Amsterdam. This registration is an official confirmation for living in Amsterdam. If you are going to live in Diemen, for example, you have to register with the municipality of Diemen. It is of utmost importance to arrange your registration within a week after your arrival by going to one of the town halls in your neighbourhood. By registering you will also receive a Citizen Service Number (BSN). The registration can be compared to applying for your 'visa' in Amsterdam. For more information on your BSN and registration: check out this section!
Register with the Municipality of Amsterdam
As a tenant of accommodation in Amsterdam, you are legally obliged to be registered with the municipality in which you live. You must therefore be registered at the address where you actually live. The municipality regularly checks whether the registrations still correspond with the actual residential addresses. If this is not correct or if you live illegally, the municipality has the possibility to hand out penalties. 
You need the registration for the following services: 
Creating a passport, an identity card or a driving licence. 

Voting in the elections

Provision of allowances

Collecting taxes

It is important for the police, ambulance and fire brigade to have an overview of the household when they have to act in case of an emergency. 
Students can drop in to register as a resident at any City Office within 5 days of arrival, Monday to Friday from 08.00 to 18.00. Thursday from 08.00 to 20.00. 
What you need to bring to the municipality:
A valid proof of identity: a passport or an ID card (not a driver's licence).

Proof of an Amsterdam address. For example the rental contract, or an Address registration permission form (PDF) signed by the main occupant and a copy of his or her proof of identity.

Proof that you are a student at a Dutch school or university: a student card (studentenkaart) or proof of registration (bewijs van inschrijving).
Depending on your housing situation, you need to bring:
If you own your own house: the proof of purchase (koopcontract).

If you rent your home: the rental contract (huurcontract), or an Address registration permission form (PDF) signed by the main occupant and a copy of his or her proof of identity, such as a passport or an ID card.

If you live in an institution, for example a nursing home: an Address registration permission form (PDF; in Dutch) signed by the institution.

If you do not have a home address, for a postal address (briefadres): an Address registration permission form (in Dutch) signed by the main occupant and a copy of his or her proof of identity, such as a passport or an ID card. A postal address enables you to temporarily receive mail at the address of someone you know.

If you do not have a European nationality: proof that the Immigration and Naturalisation Service (IND) has approved your stay.
For more information about supplies and services in Amsterdam and other opportunities in this beautiful city, check out the following website.
BSN Social Services
The BSN (burgerservicenummer) social services number (or what was called the Sofi or Social-Fiscal number) is a very important personal code and with that a bureaucratic issue that internationals in the Netherlands have to deal with.
A BSN (burgerservicenummer) literally translates to 'citizen service number', a unique registration number for everyone who lives in the Netherlands. The BSN will facilitate any interaction with the Dutch authorities: starting a job, opening a bank account, deducting your taxes and social security contributions, using the healthcare system, applying for benefits, announcing a change of address etc. It is also used to combat identity fraud and misspelled names.
How to apply for a citizen service number?
You will receive your BSN when you register with the municipality (gemeente) of the area you will live in. Everyone who lives in the Netherlands, either for all or a significant part of the time, needs to register with their municipality within five days if they are planning to stay for more than four months.
When registering and thus receiving your BSN, EU citizens will need to provide a valid proof of identity (such as a passport, not a driver's licence) and their address to be registered, while for non-EU expats other documents (such as your residence permit and employment contract etc.) have to be presented too.
What do you do if you have lost your BSN?
Lost your BSN number? No worries, you can find your number on a number of official documents, such as:
-Tax assessments or return letters sent to you by the Dutch Tax Office
-Your Dutch identity card / passport
-Your Dutch driver's licence
If your identity document does not state your BSN number, simply go to the Dutch municipality where you are registered and request your BSN number there.
For more information, check out the website of I Amsterdam!
Finding student housing in Amsterdam is a difficult task. Demand is high, but unfortunately the supply is sometimes far from sufficient. That's why it's important to join Facebook groups, register for websites and/or real estate agents, as soon as you know that you want to go to Amsterdam. Be patient in your search for a place to live, because you won't find a suitable home with all the necessary facilities within a day. When you are eventually offered a room, it is also important to check out what kind of neighbourhood the house is located in, the distance to Roeterseiland and supermarkets.
ROOM.nl
Student housing in the Netherlands is scarce. In Amsterdam it sometimes takes years before you find a room. That's why it's important to arrange housing as soon as possible.
ROOM.nl is a platform that offers student housing. When you come from abroad ROOM offers priority for some rooms. When you are assigned a home by an educational institution for the first year, it still is important to register as soon as possible and build up registration time to increase your chances after this first year.
Go to ROOM.nl, check out how it it works and register quickly. It will cost you €35 and gives you an 8 year subscription.
UvA Housing
The University of Amsterdam itself also offers help to link students to a house. Throughout the city there are buildings with only UvA student rooms. So you will also be surrounded by fellow students. There are four different types of rooms with their own price range. This site explains everything very clearly, so be sure to take a look!
Room via Facebook
Become a member of Facebook groups:
Kamer Te Huur Amsterdam (VIV Enterprise) (English translation: Room for Rent Amsterdam (VIV Enterprise))

Zoekt kamer in Amsterdam Community (English translation: Looking for room in Amsterdam Community)

Woonruimte Aangeboden/Gezocht (Amsterdam) (English translation: Living Space Offered/Wanted (Amsterdam))

Kamer Gezocht/Aangeboden (English translation: Room Wanted/Offered)
Loads of available rooms are posted there, and you should send an email to a room you are interested in. In the Netherlands we work with hosting evenings, where a few people interested are invited to view the room. This evening is for the people hosting a moment to see who you are and if you are suitable as a roommate for them. The key is, be patient. And keep sending emails and keep replying. You definitely won't be invited to all the rooms you are interested in. And it will probably take you some time to find a room, so start in time. Lastly, the best way to get a room is via your network. A study association such as VSPA can help you meet new people and expand your network.
Real Estate Agents
For those who have the budget for it and prefer convenience and security above all, there is the option to contact a real estate agent who will actively look for a suitable living space for you. Be sure to check this link for an overview of real estate agents that are specialized in helping out internationals.
Furniture and Homeware
Second hand:
Here is a website with an overview of all the second hand stores in Amsterdam.
The IJhallen is a flea market where you can basically get anything. It is held twice a month during the weekend. More details can be found on their website.
Another way to get second hand stuff is via your network. We designed a platform for you to ask these kinds of questions. Click here to go to the platform.
New stuff
IKEA has everything! Loads of students buy their homeware at IKEA. You can also look at second hand or thrift stores. Other practical stores to get homeware are the Action, the Xenos and the Blokker. Action is probably the cheapest store, Xenos has all sorts of tableware, mirrors, chairs, etc. Blokker is a store for household goods, such as a vacuum cleaner, a microwave, etc.
Districts of Amsterdam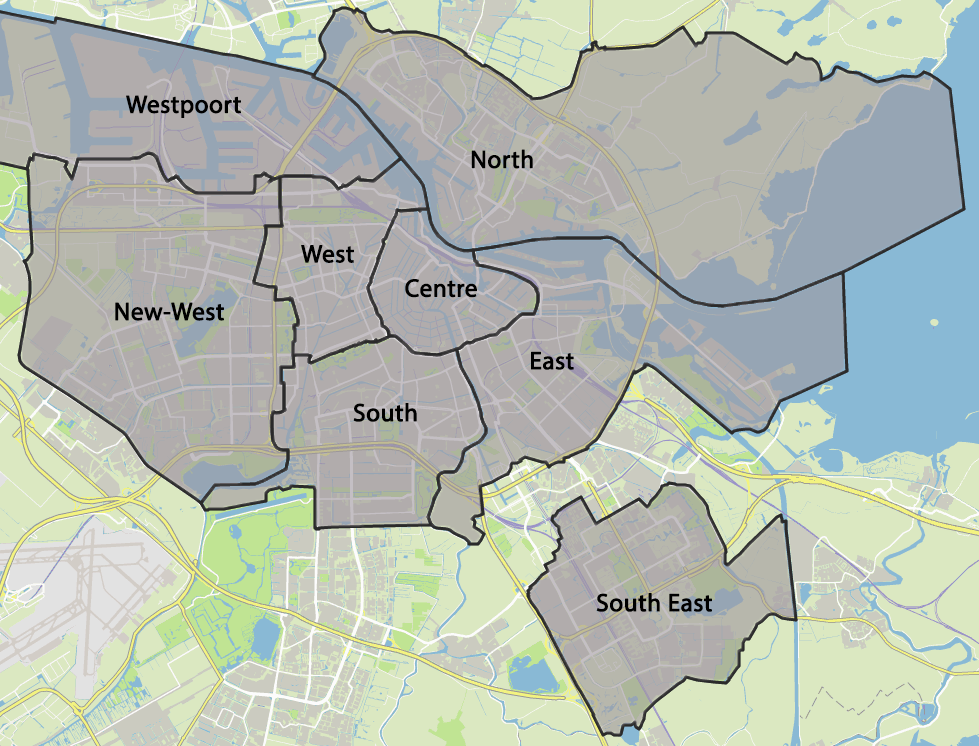 In order to get a clear and more structured view of the city of Amsterdam, here you can find some more information about how the city is geographically organized. To get an overview, let's divide Amsterdam into several districts: Centre, North, South, West, East, South-East, New-West and Westpoort.
In the centre of Amsterdam you will find canals, many tourists, beautiful churches, most museums and other cultural hotspots. In the north of the centre lies Central Station, from where you can travel to every city in the country, but from here you can also easily travel from one district in the city to another.
Amsterdam North (Noord) is amongst other things home to the NDSM area, an area with sheds where many artists work, trendy cafes can be found and where quite a lot of students live. Furthermore, North has some of the greenest parts of Amsterdam and is home to many suburban families. Last but not least, various cultures disperse across the streets and therefore there are many shops offering various cultural products. North is gradually becoming more and more booming with trendy places. 
South (Zuid) is known for its parks and business center called the Zuidas. In this beautiful part of the city live the generally more affluent people. If you like architecture you can see the beautiful architecture style of the Amsterdamse School here. The neighborhood de Pijp is also part of Amsterdam-Zuid. Here you can find trendy cafes, shops and restaurants.
Amsterdam West (West) is home to the classic 'Amsterdammer'. Residents with a somewhat modal income live mostly in this part of the city. But also here the diversity in culture is very much to be found, which gives the West a cozy and convivial atmosphere. In Amsterdam West, quiet, beautiful residential areas alternate with busy, pleasant shopping streets. If you're looking for a place of tranquillity or busy summer days, do visit the Westerpark! A great place to go for a walk or a coffee in a diverse cultural area is for example the Kinkerstraat, Jan van Galenstraat and the Jan Evertsenstraat.
In Amsterdam East (Oost) you will find the Roeterseilandcampus, where you will be spending most of your time studying. But Science Park is also located in this district. Furthermore, Oost is mainly known for the many students that are housed here, but also for the Young Urban Professionals, the many canals and multicultural shopping streets, like the Dappermarket!
South East (Zuidoost) is a bit further away from the centre of Amsterdam. Most people who live in this area earn a little bit less than average. That is why many family homes, flats and industrial estates are located here. If you like football: The Johan Cruijff Arena, the football stadium of AFC Ajax is also located in this area. Finally, there is a good chance that your exams will take place in Southeast. 
New-West (Nieuw-West) is mainly dominated by green parks, houses and hip, more alternative coffee places. However, on the other side, the area is also known by the many multicultural flats and single-family houses. South of New-West is the airport Schiphol located. 
Last but not least, Westpoort consists mainly of the port and industrial estates. However, new, modern residential complexes are also being built here on the border of this area, lying close to Amsterdam West. In principle, Westpoort is not really interesting to visit, but mainly a place for people to go to their work.
As an international student coming to the Netherlands, it is very important to create a Dutch bank account. Many shops do not accept credit cards and because of the current technology, cash is no longer often used as a means of payment. 
When opening a Dutch bank account, there will never occur any problems when paying your groceries. The condition to open an account is that you live in the Netherlands and are registered with a municipality. In addition, you must have a Citizen service number or a residence permit. If you are not registered at a municipality and you do not have valid identity papers, it is impossible to open an account. 
As an international student you may have to go to one of the offices of the bank to close your account completely.
Ideal payment system
In the Netherlands, iDeal is a well-known payment system. Through this system it is possible to complete your payments safely and quickly with any Dutch bank.
iDeal is not an app, it's an online system! You don't have to download anything to get access. If you apply for a Dutch bank account, there will never be any problems with iDeal payments. When transferring money from your mobile banking app to another bank account, iDeal takes care of the online transfer. You will also immediately get a notification if the transfer successfully is completed. Other advantages are not having to enter account numbers and other data, it's very easy to transfer money via your smartphone or tablet and last but not least, no extra costs are charged.
Another great app to download is Tikkie. With this app, you can send payment requests to everyone who uses iDeal. So if a friend paid for your dinner and he wants you to pay him back, he will just send you a 'tikkie' and within 3 clicks on your phone, the money has been transferred to his bank account through iDeal. Incredibly quick and safe as well.
Last but not least, usually Dutch people give a 10% tip to the waiter in a restaurant. It is possible to pay this in cash or with your bank account.
Health is crucial! Also when coming to Amsterdam. Click on the options below for more information about general practitioners and dentists. 
General Practitioner
There are loads of different General Practitioners (GP) in Amsterdam. To know the closest General Practitioner in your area, search on Google for GPs in your area. For example, "General Practitioner in Amsterdam East". Then a list of GPs in your district will be shown. You can also find GPs in your area on this website. The UvA also provides information about GPs. Click here for more information.
The health care system in The Netherlands might be different than what you are used to. For more information about insurances, go to this website. 
What documents do I need to register at a Dutch GP?
Transferring from one GP to another is very easy. Just fill in a few forms and a few days later all the data is transferred. What you need to fill in:
– Information about your previous General Practitioner
– Personal information, so your name, address, etc.
– Your Citizen Service Number (BSN in Dutch)
– Details about your health insurance

https://www.huisartsenamsterdam.nl/international/
This is a general practice in the centre of Amsterdam. The practice cooperates with the UvA and the HvA, which means that every student from these institutes can contact this general practitioner. Here they specialize in students, taking into account the body of students but also the lifestyle of the student. They are specialised in burn-outs, travel advice & vaccination, birth control, drugs, STD's etc.
They also give a lot of attention to E-health. On the internet it is possible to follow training, carry out tests and follow therapy. Finally, the GP also looks at the mental aspect of the student. Registering takes little time and is very user-friendly.
Dentist
Studentist
This is the dentist for students in Amsterdam. It is possible to register online and schedule appointments. The dentist is also located near several university buildings
It's incredibly easy to switch to this dental practice. First make an appointment online and on location all papers will be filled in and will be sent. It takes little time to make the switch between dental practices and all the administration is largely done for you.
Lastly, Studentist indicates to be very cheap and especially younger dentists work at this practice.
Click here to go to their website.
ACTA
ACTA is a knowledge institute where research is carried out, students are educated and 350 patients are cared for on a daily basis. ACTA even ranks among the top 5 dental research institutes in the world. The institute is a collaboration between the Vrije Universiteit in Amsterdam and the University of Amsterdam. 
Also dental care is available at the Academic Centre for Dentistry Amsterdam (ACTA), where treatment is provided by university dental students who are supervised by qualified dentists.
Treatments can take slightly more time because they may be carried out by several students, but the cost is lower (65% of the normal fee, on average).

A selective examination will be carried out before you can register at ACTA in order to establish whether you are a good candidate for treatment by students. It is possible that you will not be admitted to ACTA as a patient.
For more information about ACTA, click here. 
Click here to see what the UvA recommends.
Health & Travel Insurance
To study overseas or to be offered an internship can be a valuable and exciting part of your tertiary education. It is important to be insured during your study overseas in case anything should happen to yourself in The Netherlands or if you suddenly have to return home due to a sick relative.
Check out this website for an overview of insurances perfectly fit for international students.
JoHo is one of few organizations in the Netherlands where you can directly purchase a comprehensive range of foreign insurances from a variety of insurers. As with their other products and services, they believe that you should be able to choose between the best, the most cost effective and the most specialized insurance.
JoHo offers various possibilities from combining insurances to assisting in transferring from one insurer to another.
When you purchase an insurance policy through JoHo, you will not pay anymore than if you had purchased it directly from the insurer. Sometimes (through special collective agreements) you will pay even less.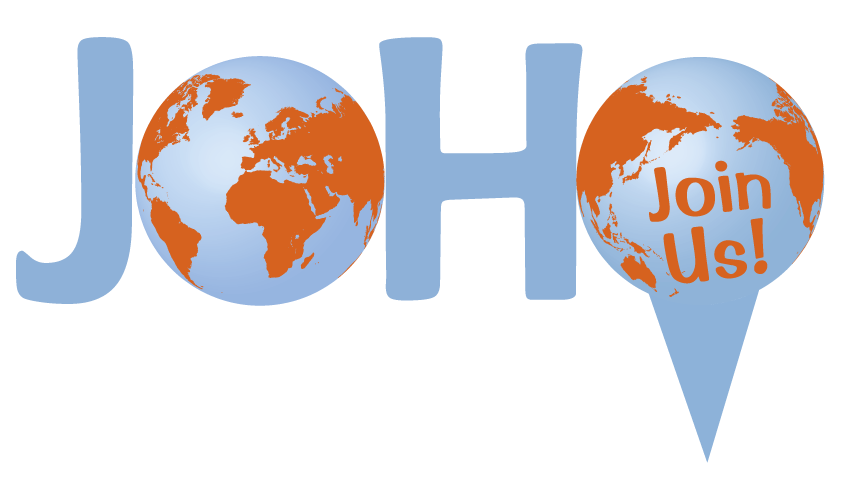 Expat mobile
Expat Mobile is a mobile phone operator specialized in the expat and student market. They provide cheap national and international rates, so you can always keep in touch with friends and family back home. No residence permit or Dutch bank account needed. So, get yourself connected with a sim card from Expat Mobile! Go to expatmobile.nl and check it out!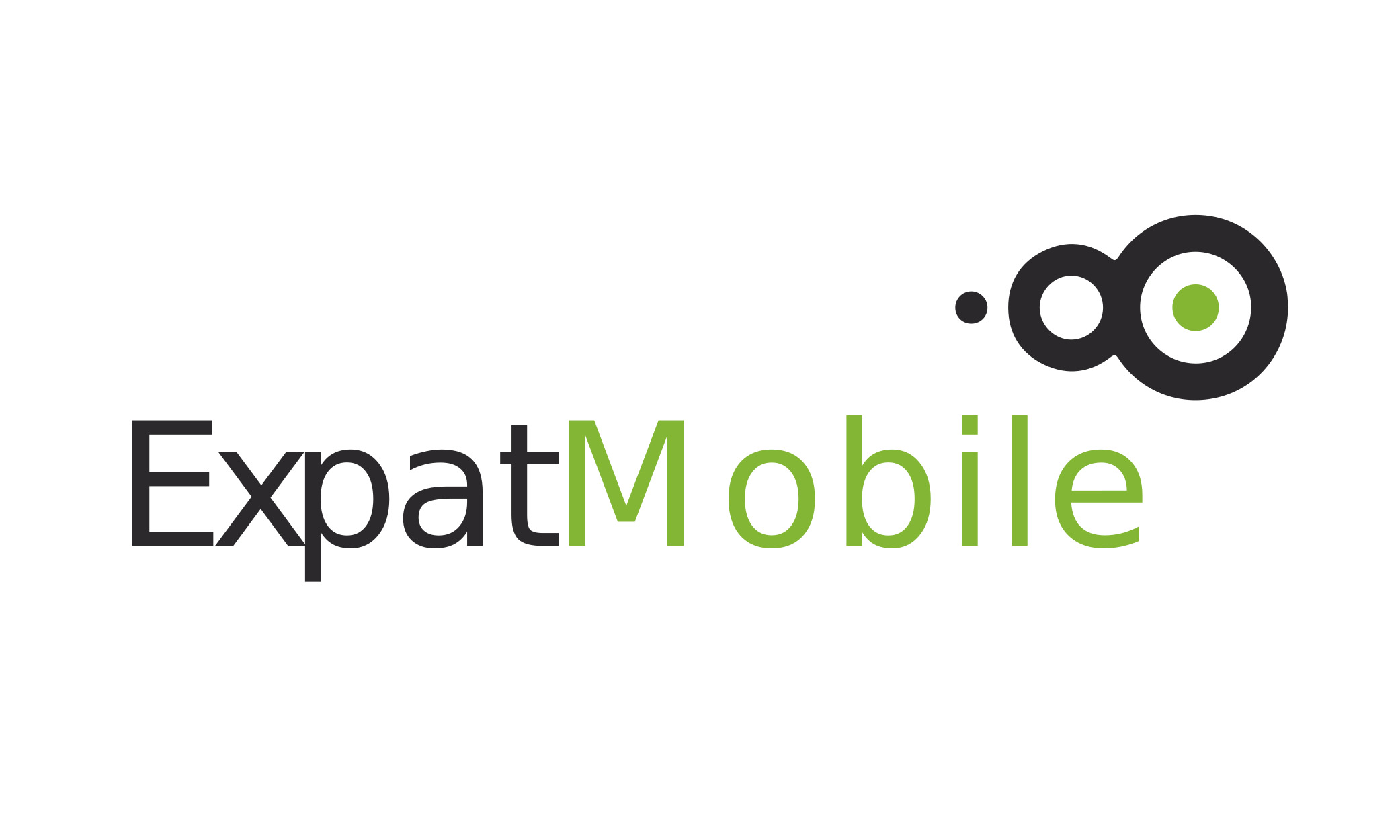 Prepaid or contract
You can choose between a contract (Abonnement) or a prepaid card. The prepaid option is easier to get and there are cards available with internet included which will save you roaming costs. You can top it up with cards from the supermarket or online.
A contract will usually work out cheaper if you know that you will use your mobile often and will stay in the country for a year or more. In order to sign a contract you'll need:
-proof of identity
-an address
-an official bank statement 
& bank account details.
If you have an unlocked phone, it's also possible to buy only a Dutch sim card.
How to save money on international calls
Making international calls can be really expensive. One of the cheapest ways to keep in touch with your family and friends is to use an international prepaid calling card.
Prepaid international calling cards offer you a wide range of advantages on international calls:
They usually offer the lowest rates available – you can save up to 90% of the cost of a normal call.

You can use them from every phone (work, home, mobile and public phones)

If you use a toll-free number, you can call from work or a friend's phone without them being charged for the call.

It's easy to control your spending and avoid the 'bad surprise' of an astronomical monthly phone bill. Card providers offer such cheap calls because they buy high quantities of international minutes at large discounts. Prepaidzero is an international calling card provider.
Roaming in the Netherlands
Recently the roaming rules changed within the EU. The new "roam like at home" rules mean that when you use your mobile phone while travelling outside your home country in any EU country you don't have to pay any additional roaming charges. The new rules are intended for people who visit a country for a short period of time – it is not meant to be used for permanent roaming . If you are planning to stay for a longer period in the Netherlands, we strongly advise against roaming since you can get a big fine if you get caught.
UvA Talen

UvA Talen is Amsterdam's leading language training center, owned by the University of Amsterdam. We provide language courses in as much as 12 languages to numerous international students and young international professionals each year. Our Dutch courses come in various formats. All courses provide a vivid and very dynamic learning experience, aimed at well-motivated students with a fast learning curve. Learning a language at UvA Talen is fun!
Currently, all our language courses are provided online. You'll meet the teacher and your fellow students in a safe online environment that provides a full-featured classroom experience. In stimulating, dynamic and entertaining classes, you'll be getting that language thing going in the wink of an eye. In addition to learning the language of your choice fast and in a fun way, you'll have ample room to get to know your fellow-students too! This will most certainly help you in quickly building up a network of contacts and friends.
If you want to learn Dutch quickly, you can choose one of our popular intensive day courses so you can raise your language level in one month. Or you can start an evening course four times per year where you have lessons on one or two evenings a week. And it's no problem if you don't have time during the week: you can also learn Dutch or English at UvA Talen at weekends.
Dutch language training at UvA Talen starts at a less than 300 euros for a course comprising as much as 25 classroom hours. As a VSPA member you will even get a 25% discount!
Please check www.uvatalen.nl for full details on all our language courses, including schedule and pricing.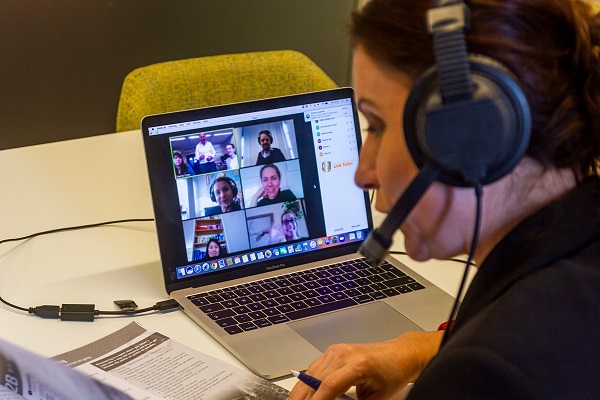 Even though Amsterdam is not a big city, it's still too big to walk everywhere. Below are some different transport options:
Biking
The main means of transport in Amsterdam is the bicycle. Everywhere around you, you can see bikes, bikes and more bikes as they are a big part of the Dutch culture. It is by far the fastest and most efficient means of transport in the city. 40 percent of all journeys in Amsterdam are made by bike. Throughout the city there are special bike paths so that traffic is well organized. In addition, bicycles often have the right of way in traffic. Be careful when you get on your bike! The bicycle traffic is one gigantic chaos but works very efficiently. Cycling through Amsterdam is healthy, practical and fun!
Just like almost everybody in the Netherlands, you probably will need and are going to use a bike for transport from A to B.
Public Transport
Within Amsterdam it is easy to travel quickly by bike, but also by public transport. The tram, bus and metro is a good means of transport to travel throughout the city. The infrastructure in Amsterdam is so good that the trams, buses and metros follow each other in quick succession.
To pay for public transport it is important to buy a public transport chip card. With this card you can check in when you arrive at the means of transport and check out when you disembark. No more cash is accepted in Amsterdam.
ISIC
There is also a company called ISIC. As an international student you can buy a one-time ticket for €15,- to travel with public transport through the Netherlands. In addition, you can use many different services at ISIC for €2,50,- per month.Then you can use the following services:
15% discount during off-peak hours on national railway (NS)

A digital

ISIC card

, with the best discounts in the Netherlands and the rest of the world. ISIC offers a huge amount of extra services such as day trips, travel, cheap transport, discounts on restaurants and much more.

Customized application process for international students

Automatic top-up option (no more topping on or balance)

Travel data, customer service etc in ISIC mobility app

Public transport bike (OV-fiets) and storage
Regular public transport chip card
Only Dutch students can get free public transport. International students can buy a public transport chip card. The card is valid for 5 years.
With this link you can fill in your details and request a personal chip card (OV-chipkaart).
Then you have to upload a personal photo which can be seen on your personal chip card.

Then you can indicate the function to automatically upload the OV-chipkaart. This means that when the amount of money is lower than a certain value, the OV-chipkaart will be charged with money from your bank account. This action takes place automatically when this threshold is reached.

Then you check everything and fill in your payment details.

You can only pay with iDeal and PayPal.

Within a few working days you will receive the OV-chipkaart at home.
Anonymous OV-chipcard
There is also a possibility to travel with an anonymous OV-chipkaart. When people don't travel much with OV or don't want to share their personal information, you can choose to travel anonymously. You can share the card with the whole family (but not at the same time). For example, you travel to Amsterdam by train with the anonymous card and your son uses the same card one day later to go to football by bus.
The card is available at railway stations, tobacco shops and service desks.

If you load a balance on it, the card can be used immediately.

The card is valid for five years from the date of production.

A disadvantage of the card is that you can use prices that are not related to age. So a child will cost the same price as an adult.
Night buses
Night buses also run between 01.00 and 05.00 hours in the Amsterdam region. The OV-chipcard can also be used or you can buy a separate ticket on the bus. The prices are a bit more expensive and there are less buses at night.
University of Amsterdam about public transport
The University of Amsterdam also wrote information about public transport in Amsterdam. For more information, check out their website.
Traffic rules
Strict traffic rules have been drawn up in the Netherlands and in Amsterdam in order to allow all residents to move around the streets as safely as possible. Here are the most important rules:
Firstly, it is forbidden to drive a vehicle with alcohol or drugs in your body. This is life-threatening. It is forbidden to cycle with alcohol in the body, so be very careful! The police do not check bikers with any alcohol in their blood. However, it is still forbidden. with drIf you are not an experienced cyclist, be careful on the road. Even experienced cyclists regularly fall hard on the ground when they're drunk.

All vehicles drive on the right side of the road. Left overtaking is allowed.

Since 2019 it is forbidden to hold a mobile phone while riding a scooter, motorbike, moped or bicycle. This law was introduced this year because of the many accidents on the road, caused by one or more drivers who hold their phone. Calling is also not allowed except hands-free, such as a mobile holder on the handlebars or earphones. Fines for holding a phone when driving on the road are €95,-.

Traffic from the right has priority

Trams always have priority (watch out for tram rails on bicycles!)

On the motorway, in most cases the maximum speed is 100 or 120 km/hour.

Everywhere in the city of Amsterdam there are cycle paths. Drive on these paths and avoid the asphalt roads where cars drive. There are cycle paths for nothing.

Most important rule of cycling in Amsterdam: many people abide by the rules. The bicycle network in Amsterdam does not run on a system, but on intuition. Lots of people ignore the stop signs/red lights, cycles fast and manoeuvres swiftly past other cyclists, pedestrians, cars and trams. Be aware that it takes time to get used to the bicycle system, because you have to make the system your own.
VSPA
A study association (not to be confused with a student association) is a non-profit organisation that represents the interests of students in a particular field of study. It consists of many different committees which organise study-related (extracurricular) activities, such as educational trips, lectures and excursions as well as social activities like borrels (typical Dutch get-togethers), dinners and parties. Study associations are run for students, by students, and are a great way to get to know like-minded people and make your life as a student easier. Keep in mind though that it is not obligatory to join one or a necessity for passing the year! Still, joining one could definitely help you out since these associations oftentimes offer students great opportunities, benefits and discounts!
The VSPA, is an association run by Psychology students, for Psychology students. VSPA stands for: Vereniging van Studenten in de Psychologie te Amsterdam (the Association of Students in Psychology in Amsterdam). It is over 80  years old and with that one of the oldest and biggest study associations of the Netherlands! 
The VSPA consists of about 1600 members, all looking for ways to expand their student lives in both a social and a study related way.
The association is built on her many committees that organise all kinds of study related activities such as: an international conference, different lectures, workshops and excursions, just to name a few. Besides these events, there are many opportunities to make social connections by means of the various parties, trips and 'borrels' that are organised. As a member you can join all these activities and even better; you can organise them yourselves! Basically, about 90% of Psychology-related things you experience on campus besides lectures and tutorials, are done by or with the VSPA. The VSPA is constantly growing and developing, just like its members. Make sure to stop by and check it out to see if there's something we can offer you! Now: 'where to find us?', you may ask. Keep reading!
The VSPA room is where the board of 6 students stays every working day. Here, they fulfill all of their tasks to coordinate the organisation and keep everything running. But don't be confused: the VSPA room is just as much a home for members as it is an office! All members are welcome to come together and chat with each other or with the board while enjoying a free cup of coffee. Also you can: get your study books with a great discount, buy summaries, receive information on activities, pick up free pens, markers, notebooks, snacks, merch and so much more. The VSPA room is located in the G-building of the Roeterseiland Campus, room GS.25. Do not hesitate to stop by once in a while, we are more than happy to help you or hang out!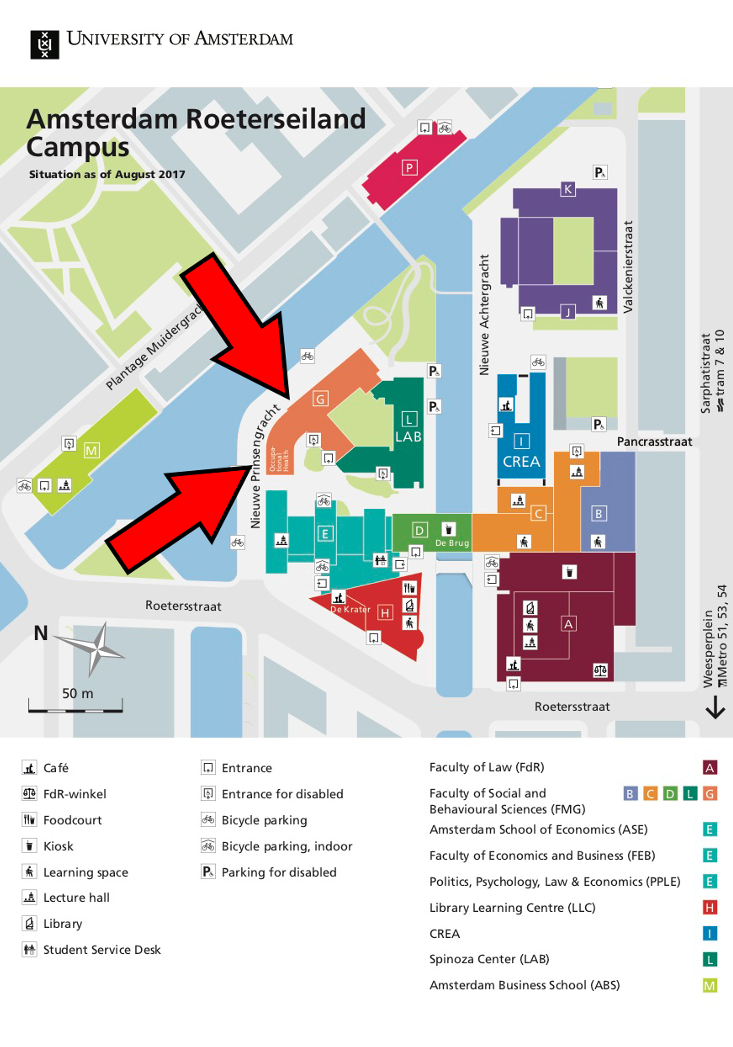 UvA
Underneath the topic 'UvA' you can find all the important information about studying Psychology at the University of Amsterdam, and how to make your way through both the online and the physical environment. With this information getting started with studying at the university becomes a lot easier right away!
Roeterseiland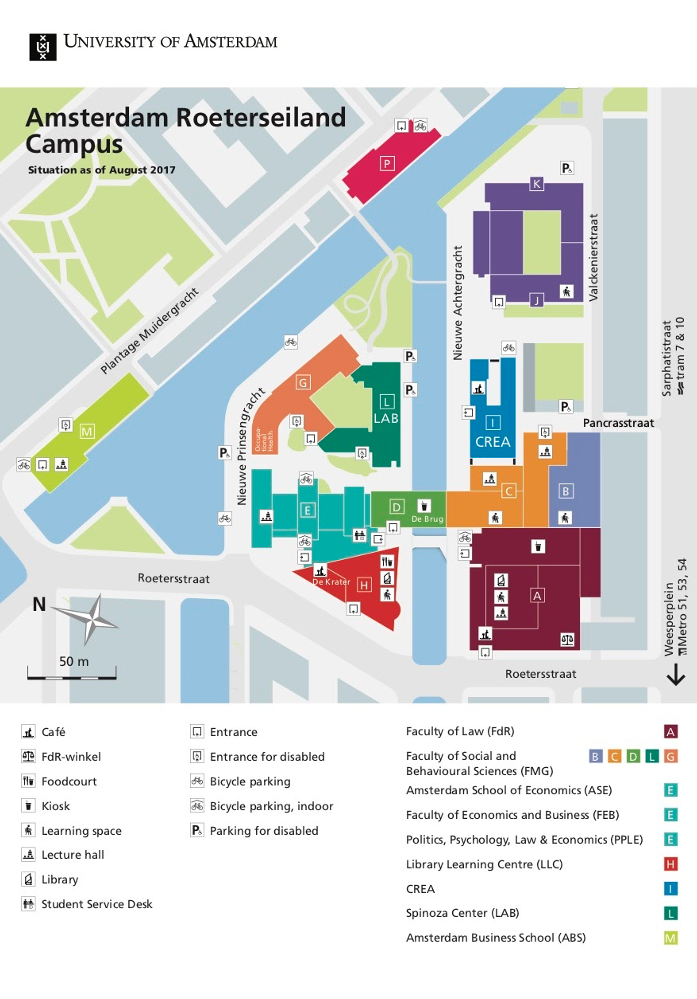 The UvA has different buildings and campuses located in different parts of Amsterdam. The psychology department is located on Roeterseilandcampus, Roetersstraat 11. This is the center of Amsterdam, and the place you will have most of your lectures and tutorials. However, your exams mostly take place at another location, mostly at IWO, Meibergdreef 29, Amsterdam.
The different buildings at Roeterseiland Campus:
A, B, C: you will have most lectures in these buildings. These are the bordeaux red, light orange and lila buildings on the map. Big chance that your tutorial groups will take place here as well.
D or "De Brug" (the Bridge): De Brug is a canteen on a bridge over the canal on the 4th floor and has an amazing view over the campus. It is the green building on the map. So, for a nice view during your lunch, you should definitely go there.
E: Faculty of Economics & Business
G: the Psychology Department. The VSPA room is also situated in this building. This is the place to get your summaries, ask your questions about extracurricular activities and meet fellow psychology students. This is the orange building on the map.
H: In building H, the red building in the top left corner, is the general canteen. Here you can buy sandwiches, soup, and a changing assortiment of warm meals, such as vietnamese, indian or mexican food. Building H also has workspaces, a library and computers to work on.
JK: there is a chance that your tutorials will take place in the purple JK building.
For a nice study break, a good lunch, some coffee or a beer, CREA is the place to be. CREA is a cafe and a cultural student center, where you can do a lot. You can follow courses in music, dance, film & photography, theatre, creative skills, fine arts and much more with a discount for UvA students. For more information about CREA go to their website, or head over to 'Enjoy Your Stay'.
For other food around campus, you should go to "De Brug" or the canteen in the H building. Luckily, the buildings are very well marked on campus with their letters. And you can always ask someone at the service desk of a building. Furthermore, the campus has practical facilities as well. There are computers in the library, you can print on campus, and you can book your own rooms via https://uva.mapiq.net/.
Around campus, there are loads of facilities. There's a supermarket, Albert Heijn, around the corner. There are tram and metro stops close by, what makes the campus easy to reach. Moreover, there are bars, cafes and restaurants in the streets around campus as well.
Schedule
The UvA Schedule is the website where you can find your courses, the lecture and tutorial times, the locations of the lecture or tutorial and your lecturer/teacher. For your information, the website is called www.rooster.uva.nl. Rooster is the Dutch word for schedule. The UvA schedule is quite a difficult one to find out, so do not hesitate to ask other people if you do not get how it works. I hope we can give you enough information about how it works to make sure you know where to be when. I will explain it step-by-step, so hopefully you have your schedule in your timetable after these steps.
Step 1: go to www.rooster.uva.nl and log in with your UvAnetID (your student number and password) in the top right corner.
Step 2: To see your schedule, you have to add your schedule to the timetable. You can do so by clicking on "Add timetable".
Step 3: To see a shared programme, click on "Programme of study". For first year students your whole first year is a shared programme. For second years, most of your year is a shared programme. 
Step 4: search for "Psychology" in the search bar
Step 5: click on "Bachelor's in Psychology year …." and then your year and click on "Add timetable in the bottom right corner"
→ now you will see a lot of classes in your schedule. These are all of the classes there are, so now you have to specify your own tutorial groups. I will explain this for the first year classes.
Step 6: On the right of the screen, you find a list of all timetables comprising your personal timetable. Hover your mouse over the Tutorials Academic Skills/Reading and Writing of Scientific Texts – 7201620PXY_Sem1_Blok_1en2en3  timetable and click the   button. Because it says Sem1_Blok_1en2en3 you know it is for semester 1, block 1, 2 and 3. Now click on "Filter Activities".
Step 7: click on the tutorial group that is assigned to you and you will see your schedule!
For more information about the timetable, go to https://rooster.uva.nl/help.
Education Programme
During the year you follow several courses. For each course an exam takes place at the end of each month. This ensures that the first two weeks of the month are fairly quiet, then the third week is hard work required and the fourth week you will be locked in the library to learn.
For each completed course a student will receive credits, called ECTS, but they're better known as EC's (European Credits). It is an international European credit system and it emphasizes the study load of a course. An easily achievable course with a very short longitude will probably earn you 3 points, while a difficult course that takes 4 months will earn you 12 points for example. Students need to earn 60 points per year to receive your Bachelor's degree in three years. All together, the courses in the first year are worth 60 points. Of course it can happen that you don't pass a course, in that case you can retake the exam at the end of the year. If students fail the exam again, they will not receive any credits. 
Students are issued with a Binding Study Advice (BSA). This means that students must obtain sufficient study credits in the first year of their Bachelor's programme to be permitted to continue studying in their second year. This BSA is 48 points for Psychology at the UvA. So this means that if you have not obtained a 12-point course or two 6-point courses, you can still move on to the second year! However, in your second year you will have to make up for the shortfall. If you haven't obtained the 48 points,  you sadly have to stop studying Psychology at the UvA, except if you have specific personal reasons that have prevented you from working optimally on the course.
Year 1, semester 1 (September until January)
– In the first four months you follow the course Introduction to Psychology & Cognitive Psychology. Cognitive Psychology deals with mental activities and the acquisition of knowledge for observations and information processing. Research Methods & Statistics will eabe followed during the same period. It covers what science is, what scientific research is, how you do your research and finally you will be introduced to statistics.
– In the last four weeks of the semester (January), the course Developmental Psychology discusses the development of humans from birth to death.
– Throughout the first semester you will also learn to write scientific pieces. This will also take place during the second semester. 
– The Christmas holidays are the first break during the year. It takes place from December to January, specific dates depend on the year. The break takes place just after period 2 has been completed. 
Year 1, semester 2 (February until June)
– In the second semester everyone will start with Social and Work & Organisational Psychology. During Social Psychology you will learn mainly about group processes and in W&O you will learn about the psychology behind the employee in a company.
– You will then have Clinical Psychology & Brain and Cognition for 8 weeks. Clinical Psychology treats mental disorders and with B&C you learn about the substances and parts in the brain. 
– The May Vacation is the second break in the year, it lasts a week and usually takes place around the beginning of May. 
– As the last course of the year you will have Professional Orientation. This course helps you choose a specialisation for the second year.
For more information, check out the link of the UvA-website for the Psychology Bachelor.
For more information about the second and third year programmes, go to Enjoy Your Stay → UvA → Education Programme. 
Canvas
Canvas is one of the main websites you will be using when studying or planning your courses. It is a website the UvA uses to put all information about your courses on. They call it the digital learning environment of the UvA. The course syllabus, your lecture slides, course announcements, assignments, etc. will be posted here. Go to canvas.uva.nl and log in with your UvAnetID (this is your student number and password). If you're logged in, all your active courses are placed on the Dashboard. For help, you should click "Help" in the toolbar on the left of your screen. For a quick tour and information about Canvas, you can watch this video:
This video is also posted on the Help section of your Canvas page. If you scroll down in the Help section, there are 5 tips posted for using Canvas. Also, more information can be found on the UvA Website. Hopefully, this will help you further!
Free Office 365 for Students

As a UvA student, you can get Office 365 ProPlus for free! This means you can use all the latest versions of Word, Excel, and Powerpoint. For more information on how to download the software you can visit the following link:

https://student.uva.nl/en/content/az/software/office-365-proplus/office-365-proplus.html
Ordering your books!
You can find all the books you need in the study guide. Here is the link to the psychology bachelor in the study guide. 
There are multiple ways to get the books, you can search them online, get them from another (older) student, or buy them through us, the VSPA. 
The VSPA makes a book list for each year, and makes it easy for you to order all the correct books. As a VSPA member, you also get a huge discount (up to 200,- a year)! The books will be sent to you within 24 hours. Delivery within the Netherlands is free of charge. 
You can order the books at 'Book Sales'. You have to sign in with your VSPA account to be able to order them.
Drug Policy in the Netherlands
The so-called "Opium Act" sets out the rules pertaining to drugs in Dutch law. The Opium Act makes a distinction between soft drugs and hard drugs.
Soft drugs, such as marijuana and hash, are less damaging to health than hard drugs, such as ecstasy and cocaine. But soft drugs are also illegal in the Netherlands. This means that those found selling, producing, dealing or in possession of these drugs are liable to prosecution.
HOWEVER: the Netherlands applies a policy of toleration in relation to the sale of soft drugs in coffee shops. This means that the sale of soft drugs in coffee shops is a criminal offence but the Public Prosecution Service does not prosecute coffee shops for this offence.
Neither does the Public Prosecution Service prosecute members of the public for possession of small quantities of soft drugs. These quantities are defined as follows:
No more than 5 grams of cannabis (marijuana or hash);

No more than 5 cannabis plants per household.
What this means for you as a student: You can easily and safely buy cannabis-products (up till 5 grams per person) in coffee shops and smoke in public without getting arrested in Amsterdam. Officially, you will have to show identification proving you are 18 or older, when purchasing cannabis.
Hard drugs include, for instance, heroin, cocaine, amphetamine, LSD and ecstasy (MDMA).
The production, sale and possession of hard drugs is forbidden in Amsterdam. Recreational use at festivals will often be tolerated due to its wide-spread use, but possession of more than 1 XTC-pill is legally seen as dealing and is therefore a criminal offense. Regardless of what or how much you are planning on using: always get your drugs tested! There are two testing centres in Amsterdam. One of them is right next to campus: GGD, Valckenierstraat 4, 1018 XG Amsterdam. Here they will (for almost no cost) test a sample of your ecstasy (or other type of hard drugs) and let you know what it is composed of, if it is recognized in their database and more. You will not get in trouble for going to these test centres and they will keep your info anonymously. Another one of these centres is called Jellinek, located in the south of the city: Jacob Obrechtstraat 92, 1071 KR Amsterdam.
National holidays
There are a number of important days off in the Netherlands. In addition to the usual holidays, there are also holidays on which students and employees are given time off.  Hereby a number of holidays:
Good Friday

. On this day the crucifixion of Jesus Christ is commemorated. In 2021 Good Friday will take place on Friday 2 April. On this day, everyone is free from working.

Easter

. Easter Day takes place on Sunday 4 and Monday 5 April 2021.

King's Day

is perhaps the most Dutch and authentic holiday of the year. It's the official

birthday of the King.

On Monday 27 April 2021 all Dutch people will take to the streets, dressed in orange. There will be big parties throughout the country. A tradition during King's Day is to sell things in the streets. In addition, many children try to earn a buck by playing their musical instrument on the street. A nice place to visit during King's Day is the Vondelpark. The whole park is full of children, nice stands with stuff, music and fun. For many, this is the day of the year! The night before King's Day is also famous because many people go out partying and drinking on the streets.

Remembrance Day

always takes place on the 4th of May.

On May 5

,

the Netherlands commemorates the

liberation of the country

during the Second World War. Throughout the country and also in Amsterdam many events are organized, like parties. In addition, many festivals take place on this day!
The most important holidays in a row:
New Year's Day

: Wednesday 1 January 2021

Good Friday

: Friday 2 April 2021

Easter (first and second Easter day)

: Sunday 4 and Monday 5 April 2021. Free day for everyone

King's Day

: Monday 27 April 2021

Liberation Day

(many parties and festivals): Tuesday 5 May 2021

Ascension Day

: Thursday 13 May 2021. Free day for everyone.

Whitsun (first and second Whit Monday):

Sunday 23 May and Monday 24 May 2021. Free days for everyone!

Christmas (Christmas Day 1 and 2):

Friday 25 and Saturday 26 December 2021
University of Amsterdam
From 2021 onwards, the UvA will officially hold a second holiday during the year for the first time. The UvA will be closed from 3 to 7 May 2021. In September 2019, this decision was made to offer students and lecturers more peace and quiet in the second semester.
For more information about when the UvA is closed due to holidays, check out the academic calendar.
Intreeweek
The Introduction Week (Intreeweek) of the University of Amsterdam is one big welcoming party that takes place in the week before the start of the new school year. This week is organized by UvA students and welcomes thousands of new students to the city as well as to student life itself. Joining this 5-day event is generally regarded as one of the best ways to start off your time here, as you'll get a feel of the city and campus, experience lots of fun activities and parties as well as get to know your fellow students even prior to the start of the courses! Everybody will tell you that they've met some of their best friends in Amsterdam during their time spent together during 'IntreeWeek'.
When signing up, you'll be put in a group of 15 other first year Psychology students, together with your mentors, two second or third year Psychology students. They guide the group during the week, accompany you at events and will be more than happy to answer all your questions about the courses, as well as about general life in Amsterdam. The week consists of many social components, such as: cabaret in a large theatre, a festival, treasure hunts, parties, visiting a museum, getting to know student organisations and especially lots of fun with other students.
For the full program, check the website.
It is highly recommended to follow this week, because you will get to know many other psychology students, but you will also get to know the city of Amsterdam! There are no lectures or tutorials during this week, and none of the activities is obligatory. This makes it the perfect kickoff to your time here at Uni. The Intreeweek takes place from the 24th to the 28th of August. The lectures and (obligatory) tutorials will start on the 31st of August. Just enough time to recover a little ;)
Keep an eye for the UvA-mails in order to sign-up for this week. Registrations generally open at the beginning of July.
Air Raid Siren
On the first Monday of every month, at noon exactly, the air raid alarm is tested all around the Netherlands. There is no need to panic, it's just to make sure they still work in case they are ever needed. The alarm will ring for one and a half minutes and then it's over again!