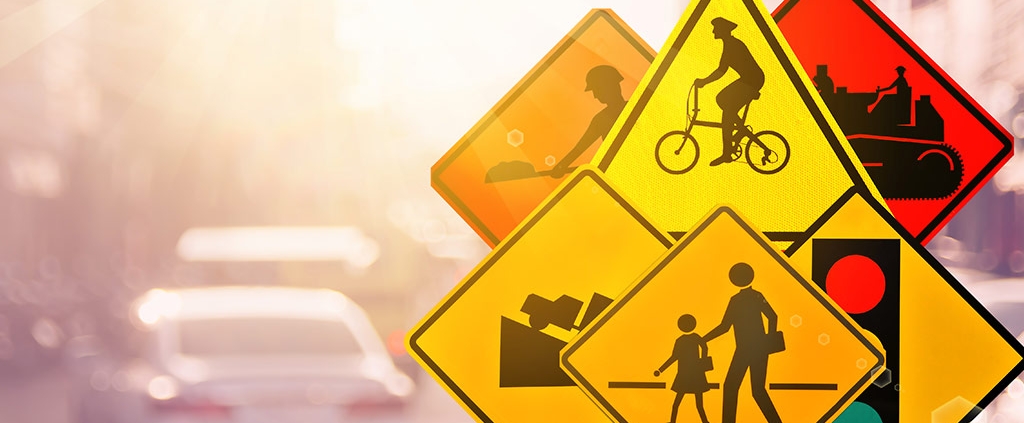 Strict traffic rules have been drawn up in the Netherlands and in Amsterdam in order to allow all residents to move around the streets as safe as possible. Here are the most important rules:
Firstly, it is forbidden to drive a vehicle with alcohol or drugs in your body. This is life-threatening. It is forbidden to cycle with alcohol in the body, so be very careful! The police do not check bikers with any alcohol in their blood. However, it is still forbidden. If you are not an experienced cyclist, be careful on the road. Even experienced cyclists regularly fall hard on the ground when they're drunk.

All vehicles drive on the right side of the road. Left overtaking is allowed.

Since 2019 it is forbidden to hold a mobile phone while riding a scooter, motorbike, moped, or bicycle. This law was introduced this year because of the many accidents on the road, caused by one or more drivers who hold their phones. Calling is also not allowed except hands-frees, such as a mobile holder on the handlebars or earphones. Fines for holding a phone when driving on the road are €95,-.

Traffic from the right has priority

Trams always have priority (watch out for tram rails on bicycles!)

On the motorway, in most cases, the maximum speed is 100 or 120 km/hour.

Everywhere in the city of Amsterdam, there are cycle paths. Drive on these paths and avoid the asphalt roads where cars drive.


The most important rule of cycling in Amsterdam: many people abide by the rules. The bicycle network in Amsterdam does not run on a system but on intuition. Lots of people ignore the stop signs/red lights, cycles fast, and maneuvers swiftly past other cyclists, pedestrians, cars, and trams. Be aware that it takes time to get used to the bicycle system because you have to make the system your own.
https://vspa.nl/wp-content/uploads/2021/12/519314674-H.jpg
700
1024
VSPA Bestuur
https://vspa.nl/wp-content/uploads/2023/02/WhiteVSPA-OLD-LOGO-PNG-NO-BACKGROUND.png
VSPA Bestuur
2021-12-22 16:29:07
2023-05-24 18:58:49
Traffic Rules