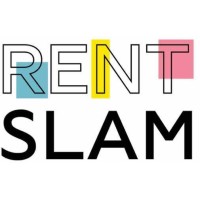 Student housing in the Netherlands is scarce. In Amsterdam, it sometimes takes years before you find a room. That's why it's important to arrange housing as soon as possible.
RentSlam
Renting a house in Amsterdam can be quite a challenge. That is why RentSlam has built a tool where you can easily and quickly find a rental home, apartment or studio in Amsterdam. They scan more than 400 sites every 10 minutes, so you never have to wait long to respond. 
VSPA members get 20% off 
RentSlam membership with the code
VSPA20
. No broker is involved, so no commission or brokerage costs. If you want to find a new home in Amsterdam, check out their
website
.
Join RentSlam and you will get:
More rentals than any other service
in addition to the best-known websites, we use many less-familiar ones that often have great rental listings that you would otherwise never find.
Fastest service available
we actively monitor 300+ sources every minute, which is virtually impossible for anyone to do, so you have a clear advantage by responding before everyone else can.
Superb customer service
we will answer all your questions personally. You can e-mail or call us for help and advice at any time.
Why is their service not free?
In RentSlam's words; if we could, we would make RentSlam free for everyone to use. However:
We work very hard to make the service work so well, and the tools we use to get those great rentals to you so fast, cost money.
On top, we also have the strange habit of needing food and shelter ourselves, so we can continue to give you this great service.
Also, if it were free, everyone would use RentSlam and your competitive advantage would be much smaller. So it is in your best interest that we charge a small fee.
I want to use RentSlam, but I don't want to pay for it.
If you are truly against paying for online services, but you have another way you can contribute, please contact us and let us know what you can do in exchange for a free RentSlam account (please don't send us indecent proposals).
In the end, if you don't end up finding a place through RentSlam they are also always willing to give you a refund as they are a super student-budget friendly company!
https://vspa.nl/wp-content/uploads/2021/12/1574948368158.jpg
200
200
VSPA Bestuur
https://vspa.nl/wp-content/uploads/2019/11/favicon-300x300.png
VSPA Bestuur
2019-04-22 16:05:48
2022-04-04 13:24:15
RentSlam