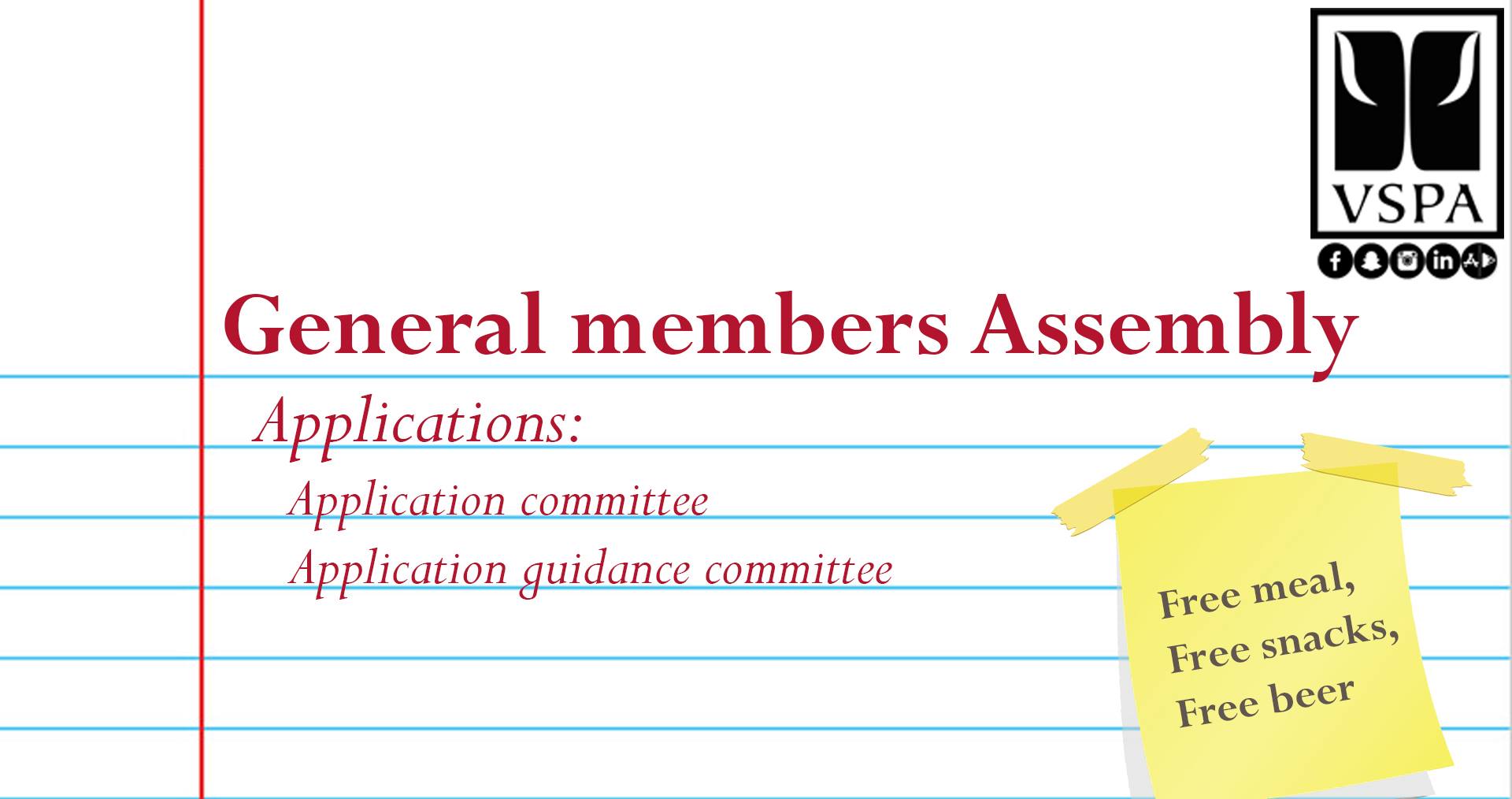 Hello again old and new VSPA-friends,
It's almost time for another GMA. Hopefully you enjoyed the last one and were able to stuff yourself with snacks and beer while listening to the year result and annual plan. Hopefully you got a bit more acquainted with the VSPA and are keen to return to the next GMA.
This GMA will be very fun as we will have different applications!
Hope to see you there!
What: GMA #2
When: wednesday 11th of december
Where: REC A2.10