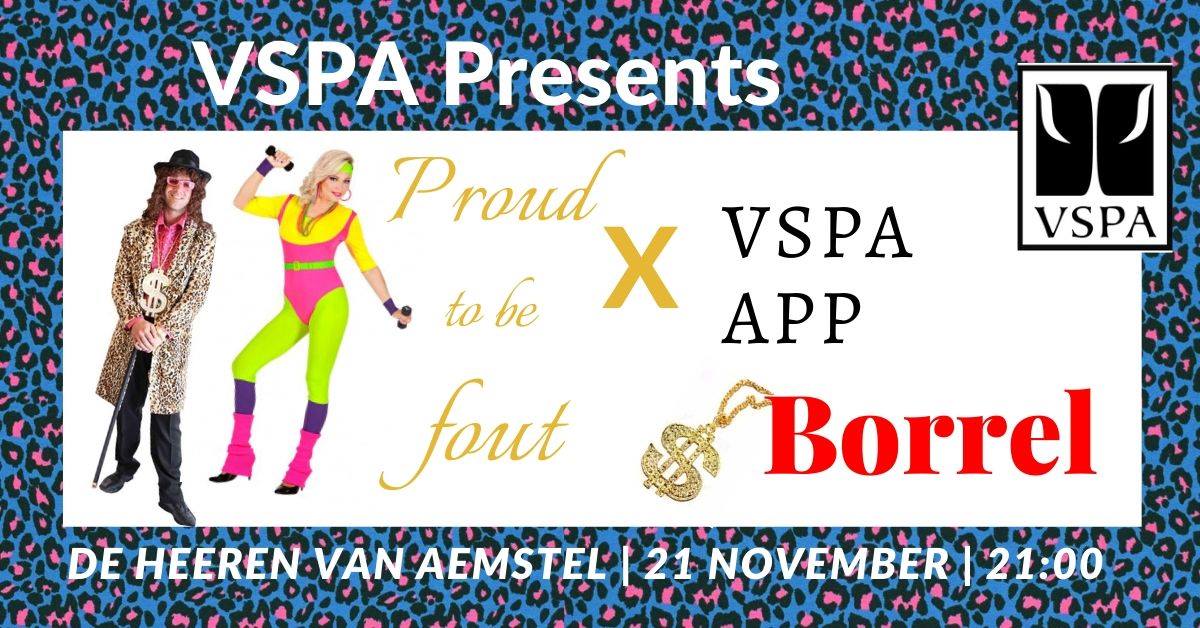 *Nederlands volgt Engels*
It's time for another borrel! Channel your inner pimp or gabber and come party with us on the 21st of November in de Heeren van Aemstel. We have a special deal with the new VSPA app so keep an eye on our Facebook!
See you on the 21st at 21:00!
🍻🍻🍻🍻🍻🍻🍻🍻🍻🍻🍻🍻🍻🍻🍻🍻🍻🍻🍻🍻🍻
Het is weer tijd voor een borrel! Channel je innerlijke pimp of gabber en dans met ons mee op 21 november in de Heeren van Aemstel. We hebben een speciale deal met de nieuwe VSPA app dus hou onze Facebook in de gaten!
Tot de 21ste om 21:00!