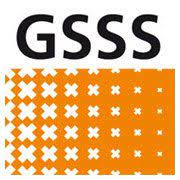 This position has been filled

Website UvA
Graduate School of Social Sciences Summer Programmes Office offers summer programmes to students from all over the world
The GSSS Summer Programmes Office is looking for Residence Supervisors
The Summer Programmes Office, part of the Graduate School of Social Sciences at the University of Amsterdam, is seeking the support of two Residence Supervisors this summer. The primary task of a Residence Supervisor is to stay in the student housing building with our Pre-University Honours students, to keep an eye on them and to make sure they are abiding by the code of conduct. The students will be international high school students between the ages of 16-19 years old, who will be in Amsterdam for a two-week summer programme. Should an emergency arise at the residence, the Residence Supervisor will be the primary contact and coordinator for the students. Not only is the Residence Supervisor available in case there is an emergency, but also in case the students are struggling in any way (i.e.: academic/social issues).
This position is an excellent opportunity to become familiar with the world of study abroad, gain experience as a mentor and to immerse yourself in a thoroughly international academic environment.
We are looking to fill two positions:
One 4-week position from 17 June – 15 July.
One 4-week position from 2 July – 29 July.
Responsibilities include:
Serving as the first point of contact for the students at the housing location daily between the hours of 19:00-09:00 (i.e.: overnight). During these hours, Residence Supervisors are expected to be on site and available should the students need them;
Assisting the programme coordinator during arrival days and airport pickups;
Joining opening and closing events for the programmes and occasionally bringing the students to class (on their first day) or a train station (on excursion days) in the morning;
Keeping a direct line of contact with the Summer Programmes Office;
Act as a mentor for the students and ambassador for the Summer Programmes Office and the University of Amsterdam;
In the event of an emergency, looking after the students and coordinating with the Summer Programmes Office accordingly.
Requirements:
Interest in study abroad, and innovative education broadly;
Experience working with high school students;
First-Aid certification (EHBO) or willing to get one;
Certificate of conduct (Verklaring Omtrent Gedrag, VOG) or willing to get one;
Enjoy working with students and participants of all ages & nationalities;
Study abroad experience preferred;
Capable of working independently as well as a member of a team;
Excellent written and verbal language skills in English and preferably Dutch. Additional languages are a plus;
Thorough knowledge of the city of Amsterdam;
Level-headed, trust-worthy, positive, flexible, able to improvise and problem-solve;
Preference for more senior students (e.g., third year's Bachelor or higher).
Benefits:
A private room with private facilities at student housing centrally located in Amsterdam (at Prinsengracht and Sarphatistraat). A total compensation of €3500 bruto for four weeks.
To apply, send a letter of motivation (max. 1 page) and your resume/cv at your earliest convenience and before 15 April to summer-gsss@uva.nl. Please also indicate which position has your preference.
https://vspa.nl/wp-content/uploads/2022/03/download.jpg
180
180
VSPA Bestuur
https://vspa.nl/wp-content/uploads/2019/11/logo-vspa-300x138.jpg
VSPA Bestuur
2022-03-21 15:06:46
2022-06-01 18:04:55
Residence Supervisor for UvA Summer School